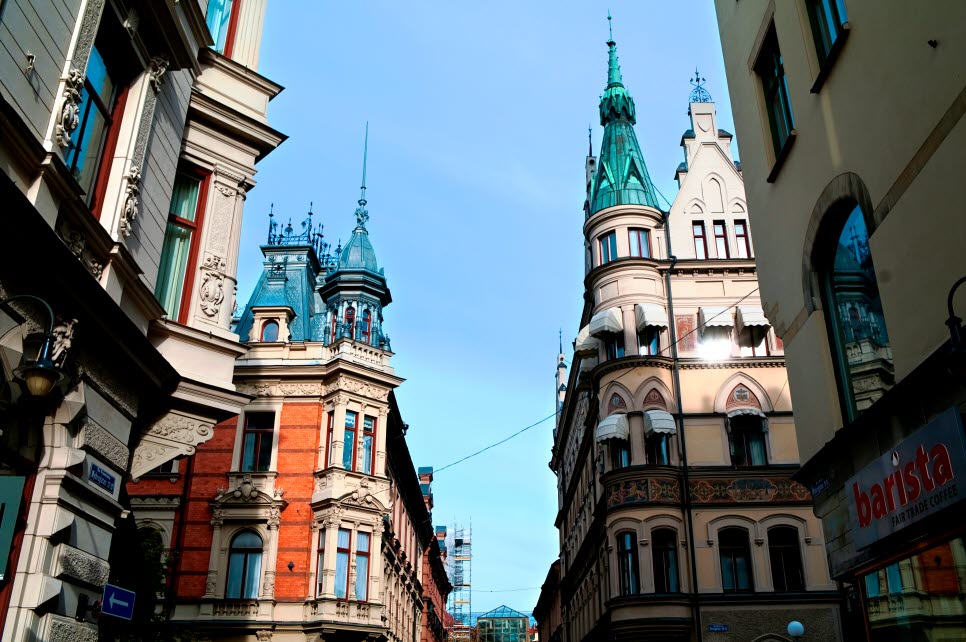 Mid Sweden University has conducted a pilot study called "Förstärkt stadsmiljö" (Enhanced city environment) within the framework of a cooperation with the municipality of Sundsvall. The aim is to find solutions to how the city centre can be safer and more attractive and in what ways the sustainability aspects can be taken into consideration when building new houses and buildings in the city centre.
In the pilot study, researchers and students have turned to groups that are normally less represented in joint activities, in order to try to develop including environments. Examples are foreign students, youth, women, policemen, immigrants and other vulnerable groups.
– Normally, retailers and other "established" persons in the city centre are interviewed in this type of studies. This approach has not previously been used in a city the size of Sundsvall, and it has given us completely new perspectives in terms of how to make the city centre safer and more attractive for visitors and inhabitants, says project manager Peter Öhman at CER, Centre for Research on Economic Relations, at Mid Sweden University.
The next step after the pilot study is the completion of the larger project "Building a Sustainable Society" (Swedish: Hållbart samhällsbyggande), funded by the EU structural funds, to establish research on sustainable construction and living as a profiled area at Mid Sweden University.
The project has an overall aim of improving the attractiveness, force of innovation and competitiveness for companies and organizations in the construction and living sector in mid-Norrland, by developing the model for sustainable building production further, to include economic, social and cultural sustainability.
– If we for instance look at the planned block Noten in Sundsvall, the intended constructors are very interested in working side by side on this project to create an environment that is as attractive as possible and also to connect the block with the existing city centre, and this is where the project will be able to contribute to building a sustainable society in central Sundsvall, says Peter Öhman.