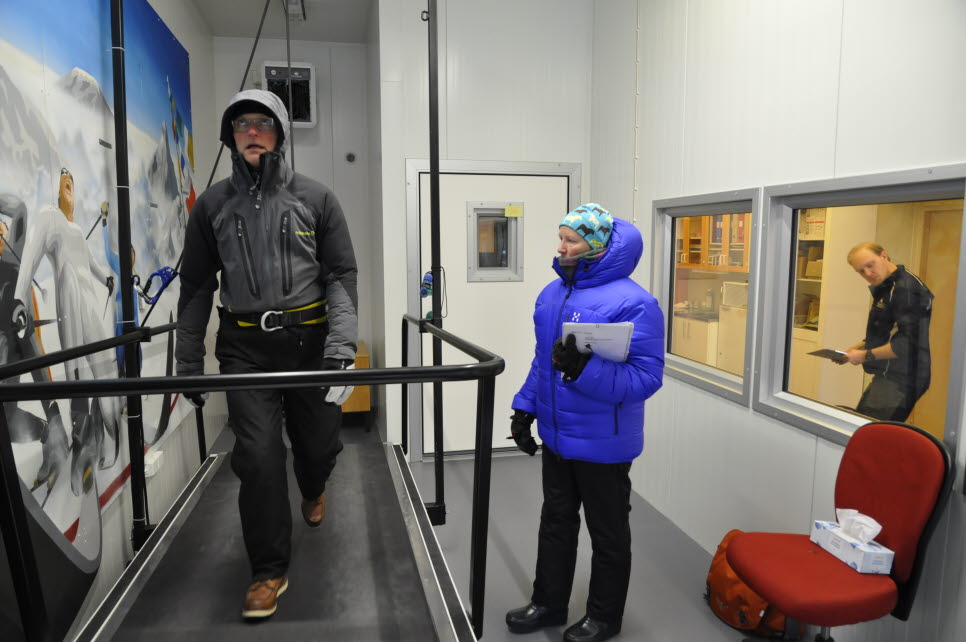 Why do some people experience asthma symptoms in cold weather, while others do not? This is a question a new research study is trying to answer. A number of test subjects are currently being tested at the Swedish Winter Sports Research Centre, SWSRC, as part of the study.
The aim of the research is to better understand which effects cold air temperatures have on asthma and non-asthma sufferers. The researchers are interested in isolating the effect the cold temperatures have in this context.
- The projects aims at mapping the symptoms that occur during exposure to cold temperatures. Apart from healthy individuals, we will also test persons who suffer from hay fever, asthma, chronic obstructive pulmonary disease as well as a group of elite exercisers, says Nikolai Stenfors, pulmonologist at Östersund hospital and researcher at Umeå University, and Rita Sjöström, academic supervisor of the region Region JH, who conduct the study.
On a number of occasions, the test subjects will be exposed to temperatures between 0 and -15 degrees Celsius for 60 minutes in the SWSRC lab, which at the moment is being used as a cold chamber. During the period of exposure, and both in a physically active and inactive state, the test subjects are interviewed about which symptoms they experience at which temperature. The results of the different groups will then be assessed and compared.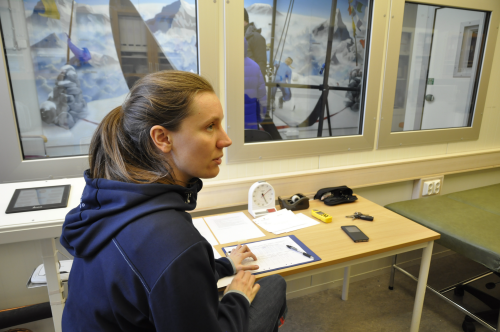 - This is the first time we use our high altitude lab to only test cold temperature. We hope that the results of the project will also be of use to individuals who exercise in a colder climate for instance, says Helen Hanstock, who conducts the tests at SWSRC.
An important question in the project is also why asthma is so common among skiers. The effect of cold temperatures on the respiratory systems is also analyzed by means of different biomarkers that can provide further information about the reactions of the body.
- The results will make up the basis for a questionnaire, a valuable tool to be able to map symptoms caused by cold temperatures. In the long run, this can help us to diagnose illnesses, such as asthma, in a better way. This is the first step of a long-term plan to map effects on the respiratory systems caused by exercise in cold temperatures, says Nikolai Stenfors.
The project will continue during 2017 and after that, the results will be published. Currently, twelve people who suffer from asthma are being tested.