Researchers, you have the opportunity to participate in UR's seminar series during the spring
During the pandemic, UR is broadcasting research seminar from different universities around Sweden. Now, we at Mid Sweden University has the opportunity to participate! As a researcher, you are offered to get national visibility on one of Sweden's most prestigious channels. Sign up today!
The plan is that the recordings take place sometime during March-May. A film team from UR (Swedish Educational Broadcasting Company) comes out to each campus and performs the recordings. The film team is strictly following the national regulations and general guidelines regarding covid-19. The lectures are recorded without an audience and in large halls with plenty of space.
Practical information
The film team has the opportunity to visit both our campuses
They have the opportunity to film up to four lectures/location
The target group is the general public – the lecture thus has a popular scientific angle
It is also possible to do targeted lectures for children and young people that can, for example, be used by educators
The lecture should be a maximum of 30 minutes and you have a total recording hour available, which means that there is a possibility for a retake
The lecture can be given either in Swedish or English (the English version is then texted by UR)
It is free to participate. You only have to put in your (and our) working hours
I want to participate - how do I do it?
Make a short description of what you want to talk about
Send your registration of interest to: ronney.wickzell@miun.se no later than 26 February
We compile all registrations of interest and send to UR which then selects
As soon as we know which researchers UR wants to include in the seminar series, we'll reconnect with you.
Examples of lectures from other universities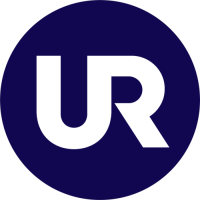 About UR
UR (Swedish Educational Broadcasting Company) is part of the public service broadcasting group in Sweden, with Swedish Radio (SR) and Swedish Television (SVT). UR's mandate is to produce and broadcast educational and general knowledge programmes which strengthen, broaden and complement the work of others active in education. From January 1st 2019 UR is financed by a public service fee which is income based and collected as a tax.