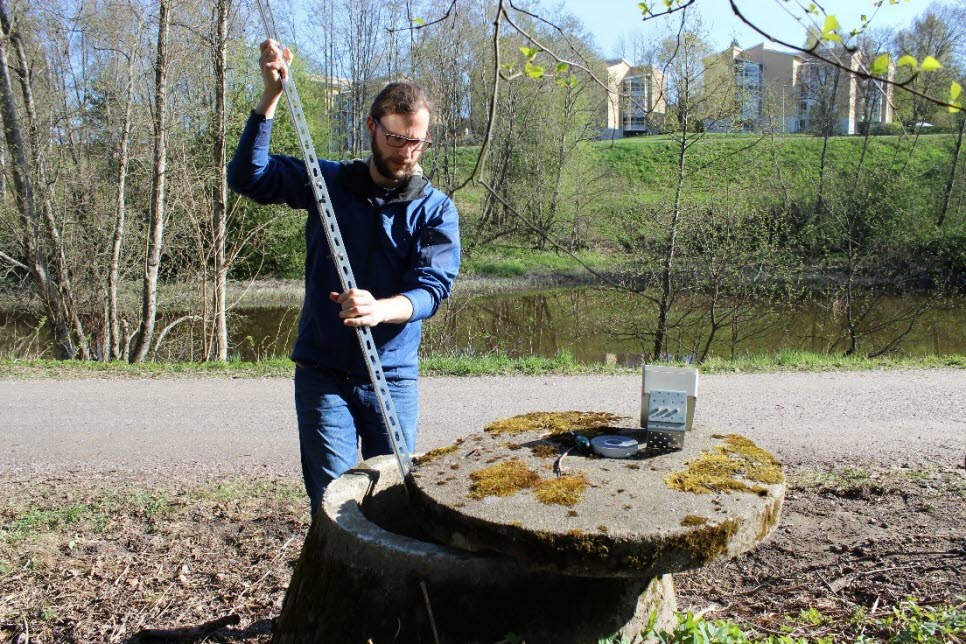 Sundsvall will be Sweden's new smart city, thanks to a unique partnership between Mid Sweden University and Sundsvall Municipality. A series of new online products are to be produced and a testing network is being developed in the city, with the aim of streamlining various societal functions.
Mid sweden university has joined forces with Sundsvall Municipality to perform a number of preliminary studies in which researchers address the actual needs of municipal organisations. One such study involved measuring the city's air quality more extensively, and in a more costefficient way. There are currently only two wired measurement stations in Sundsvall, and reinforcing these with wireless sensor systems will enable more accurate, up-to-date information about the city's air quality.
"It could be possible to measure air quality across the city's entire road network, with sensors providing feedback to motorists who can then avoid streets with poor air quality," explains Mattias O'Nils, Head of STC research centre.
In order to connect digital units securely and energy-efficiently, a brand new wireless testing network in Sundsvall is currently in the pipeline. "According to the preliminary studies, the testing network may enable technical solutions not yet seen in Sweden. It will be capable of processing many different types of data, which means that, in addition to air quality, digital tracking of water consumption and oil in stormwater drain can also be carried out," claims O'Nils. Moving forward, the idea is for enterprises technology and solutions which harness the network's capacity.
"This is part of the reason we made the network so open; we want it to inspire development. We're already seeing how technology can pave the way for a range of exciting solutions," O'Nils adds. The testing network is scheduled to be ready for companies and organisations to use during spring 2017.
Text: Olle Sjögren