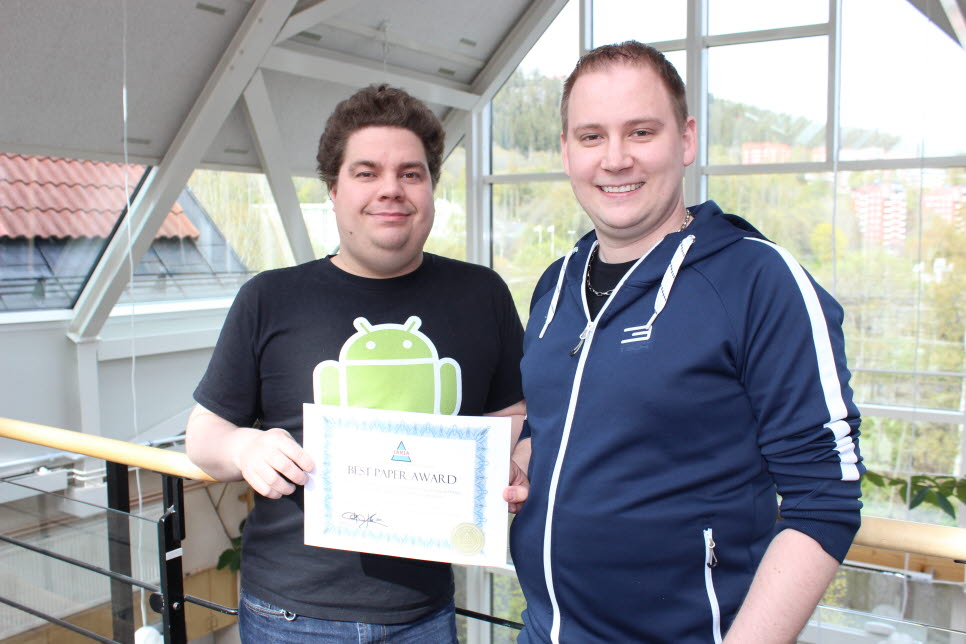 STC researchers Stefan Forsström, Victor Kardeby, Patrik Österberg and Ulf Jennehag won the award for best paper at the International Conference on Digital Telecommunications (ICDT) in Nice, France.
The paper is called "Challenges when Realizing a Fully Distributed Internet-of-Things - How we Created the SensibleThings Platform". Sensible Things platform enable 50 billion devices to connect simultaneously and quickly exchange information. The platform can be used for everything from intelligent home to monitoring industrial processes. One application that the researchers highlighted in the paper is an application for measuring radon that where developed together with the company MidDec who, among others, manufactures radon meter. In the paper researchers also describes the developing process and the difficult challenges they encountered and solved. Unlike other platform solutions available on the market today SensibleThings can handle much higher data throughput.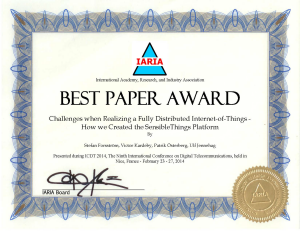 Stefan Forsström was the one who represented the researchers at the conference and presented paper. It was both the presentation and the paper that weighed in the review for the Best Paper Award.
The conference called The Ninth International Conference on Digital Telecommunications and arranged by Iaria (International Academy, Research, and Industry Association). It was held in Nice, France, 23-27 February 2014 and was organized for the ninth year in a row within the broad field of digital telecommunications.
Read more : http://www.iaria.org/conferences2014/AwardsICDT14.html