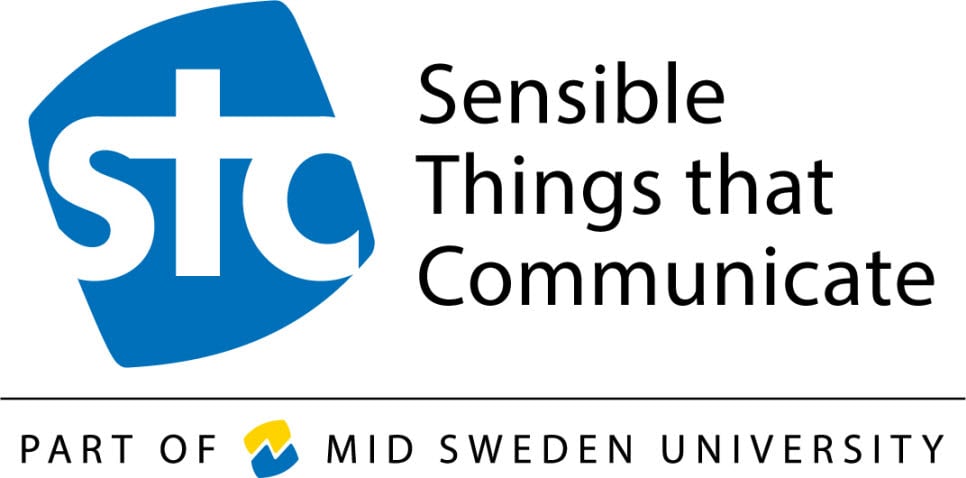 Two researchers at Mid Sweden University, Jan Thim and Benny Thörnberg, has received an award for their business ideas. They are rewarded with 5 000 SEK in the first round of Venture Cup Nord's contest for best business ideas in the North. The award ceremony was held in Umeå.
Två forskare på Mittuniversitetet, Jan Thim och Benny Thörnberg, har fått pris för sina affärsidéer. De belönas med 5 000 kr i första omgången av Venture Cup Nords tävling om bästa affärsidéer i Norrland. Prisutdelningen hölls på Folkets Hus i Umeå och tre av pristagarna kommer från Mittuniversitetet.
Jan Thim har tillsammans med Mattias O'Nils, Anatoliy Manuilskiy och Mohammad Anzar Alam tagit fram en optisk mätare. Den mäter topografi i slutet av en pappersbana i realtid. Mätaren kan automatiskt övervaka och logga topografiska mätvärden över hela pappersytan. På så vis kan varje kvadratmeter på producerat papper få en kvalitetsstämpel.
Benny Thörnberg har tagit fram ett mätinstrument för optisk kontaktlös mätning. Sensorn bygger på en kamera i kombination med en plattform för bildanalys. Vision sensor kan integreras och byggas in i befintliga produkter. Exempelvis skulle bilens extraljus med hjälp av en inbyggd Vision sensor kunna känna igen framförvarande bil och blända av helljuset på automatik.
Av 63 affärsidéer och 21 nominerade bidrag utsågs 10 pristagare som fick en prischeck på vardera 5 000 kronor. Tre av pristagarna kommer från Mittuniversitetet.
Pristagarna har fått stöd och coachning av Mittuniversitetet satsning MIUN Innovation. Verksamheten arbetar med att stödja forskare att göra mer affärer av sin forskning och studenter som vill starta företag. Läs mer om MIUN Innovation.
Venture Cup genomför varje år en rikstäckande affärsplanstävling som med tiden har vuxit till världens största i sitt slag. Under tävlingsåret 2010/2011 deltar sammanlagt 764 affärsidéer i Sverige. Läs mer om Venture Cup.