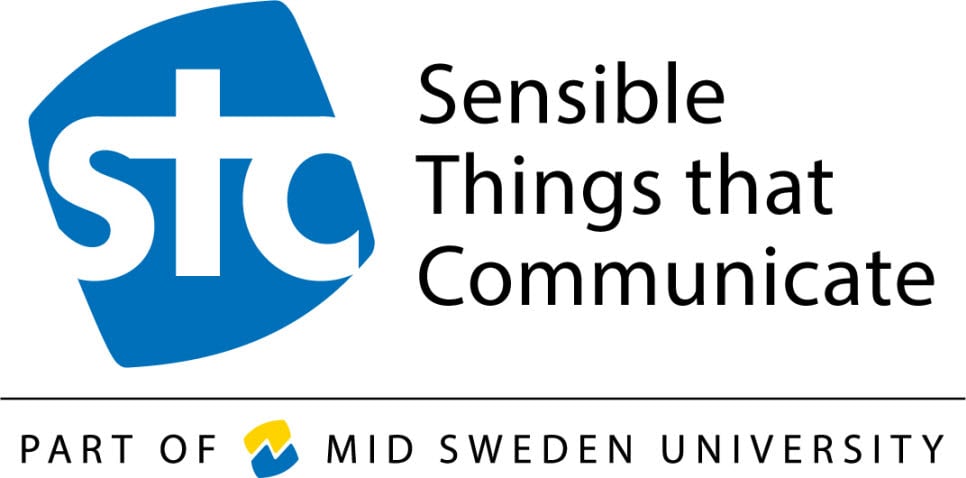 Mattias O'Nils knows how to take it easy. Otherwise he would not have managed to be the father of two small children while sitting on a number of heavy posts at Mid Sweden University
Research leader, vice dean and professor. Mattias O´Nils can pick and choose among his titles when he introduces himself. And as if that wasn´t enough, he recently became an entrepreneur - an initiativ that led him to the award Årets entreprenör at Sundsvall Business Awards this fall. He was rewarded for taking a unik invention for the paper industry out to the market.
How do you get time to suffice for all these projects?
- It is possible. One must prioritize, every thing just need to take its time and I have no disposition to stress. It seems that my son Anton , who is 11 years old, has taken after me, so maybe it's a family trait .

When Mattias O'Nils as a 20 -year-old came to Mid Sweden University , or Mitthögskolan as it was called then, it was to study systems engineering . Since then he has been here. First, as a teacher of electronics, then as a graduate student and later as a professor . For some years he was also Head of the Department of Information and Media Studies, and after Mid Sweden Universitys reorganization he is vice dean.

He explains that he had to take a little different tricks to get the job to go together with the role as a father of small children.
- Toddler years is very messy with a lot to do both at work and at home. Thus it happened that the kids had got to go on both one and the other like the principal meetings and such. Now they are a little bigger, but a few years ago I had to be constantly equipped with video games, headphones and biscuits so they would be able to sit quietly with when it was needed.

On the whole, he thinks that it's possible to combine the different roles, not least to the work of the university is very permissive.
- There is a true great freedom in this job and many things can easily be solved. And the kids think it 's been very glamorous to accompany dad at work - here is both chocolate and Lego.