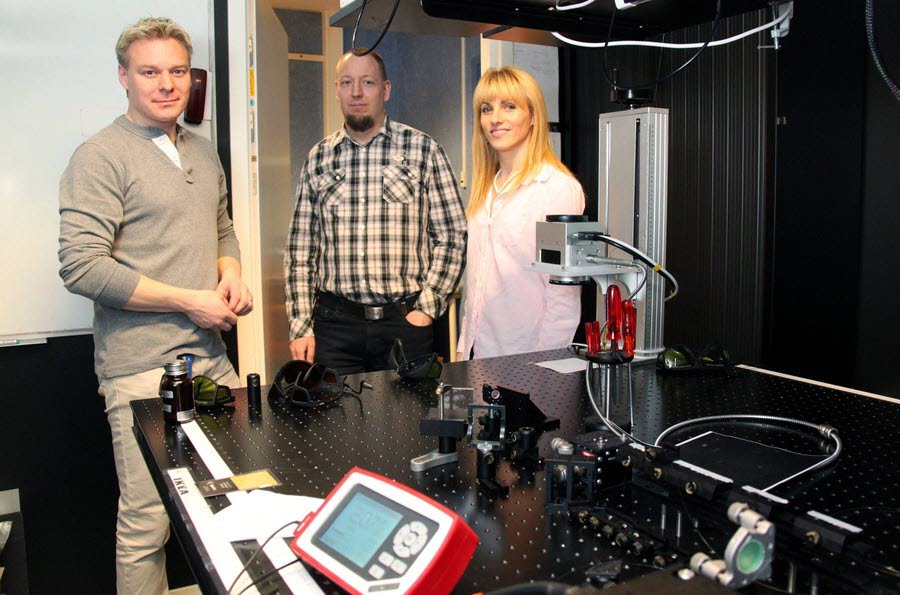 Local newspaper Sundsvalls Tidning made an article with our researchers Magnus Engholm, Henrik Andersson and Enkeleda Balliu, at STC.
"In the future, you can put up wallpaper at home and it can be used as a TV screen. Great cheap solar panels can be put on the house. You can roll up and put your e-reader in your back pocket.
This can be made possible thanks to new technology with the paper as a main component."
The article is in Swedish:
http://www.st.nu/medelpad/sundsvall/skapar-tapet-tv-vagg-i-sundsvall