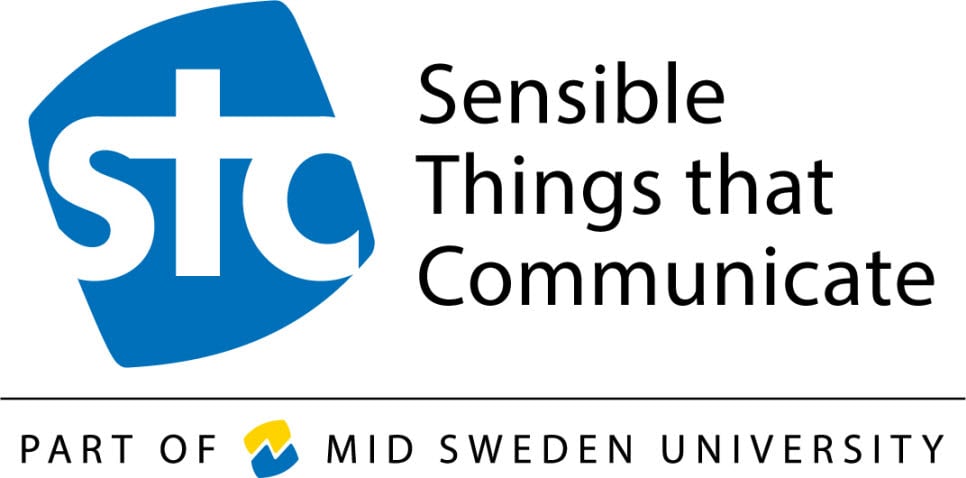 For the seventh consecutive year, research center STC, has organized an essay competition for students at the Sundsvall Gymnasium - Västermalm. The essay jury has now selected the winning entry and it was written by Vera Stjernholm. She receives a scholarship of 5 000 SEK with her essay "Ekogym - wellness in the energy-efficient society".
The essay competition has the theme "Digital Communities" and provided for students in engineering and science program at Sundsvall Gymnasium - Västermalm. The purpose of the essay competition is to interest young people in technology and research. Therefore, Mid Sweden University's staff has offered students lectures in engineering, informatics, entrepreneurship and information while working. The essay jury consisting of Professor Karl W. Sandberg, Börje Norlin David Krapohl, Mikael Bylund and Sara Rydberg.

This year's essay contest invited as usual fierce competition and the five best entries each receive a scholarship. All winners were presented during Västermalms graduation for grade 2 on Friday, June 10. Below you can see the winners and the motivations (in Swedish):
Uppsatsvinnare 2011
1:a pris 5 000 kr – Vera Stjernholm, Ekogym – friskvård i det energieffektiva samhället
Juryns motivering: IT-stöd för friskvård är en tjänst som ligger i tiden. Uppsatsens inledning om att sätta generatorer på träningsredskap för elproduktion kommer troligtvis aldrig att bli ekonomiskt intressant. Däremot adresserar uppsatsen ett helhetsgrepp på ännu större problem, nämligen att medvetandegöra oss om kostnaderna för vår hälsa och vår miljö. Teknik som utvinner energi ur sinomgivning kan användas för sensorbaserade IT-tjänster som motiverar oss att utveckla ett hållbart samhälle och livsstil.
2:a pris 2 000 kr – Anton Jansson; Betala Biometriskt – Betala på ett ögonblick
Juryns motivering: Författaren refererar på ett tydligt sätt tekniker för att identifiera sig biometriskt.
3:e pris 2 000 kr – Anna Gustavsson; Nanochip- våra barnbarns sjukjournaler?
Juryns motivering: Mobila tjänster i t.ex. Appar till Androidtelefoner är ett forskningsområde där Mittuniversitetet är framstående. Författaren skisserar på hur medicinska sensorer kopplat till telefoner kan förbättra hemdiagnostiseringen i vården.
4:e pris 1 000 kr – Maja Björkqvist; Rent vatten och livsmedelshygien utan el
Juryns motivering: Författaren skisserar på förbättringar av teknik för kylskåp och vattenrening främst avsett för tredje världen. Idéerna är genomförbara och har potential att användas i biståndsarbete.
5:e pris 1 000 kr – Victoria Magnusson; Drömmen om att flyga
Juryns motivering: Författaren målar upp en entusiastisk vision om att ersätta personbilen med miljövänligt personflyg.
Contacts:
Karl W Sandberg tel. 060-14 85 88
Börje Norlin tel. 060-14 85 94