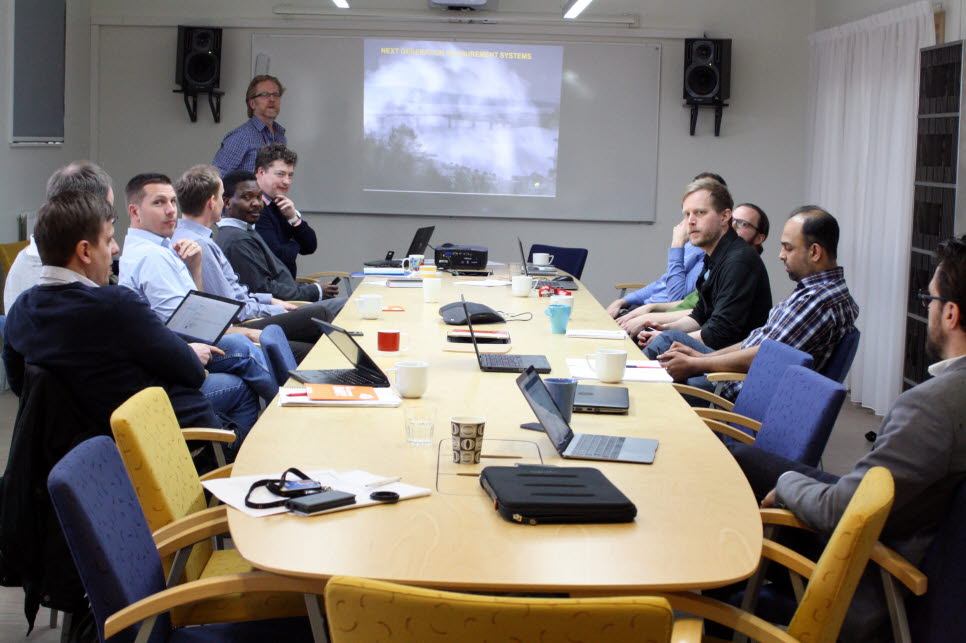 Mid Sweden University develops a new master program in sensor and automation systems. The education will be provided in close cooperation with the industry in which six companies and organizations are involved in the development work. Mid Sweden University med the partners companies in an opening workshop to get input on industrial trends and business needs.
Article in Swedish:
Ett industrinära samarbete utvecklar ny masterutbildning
Mittuniversitetet arbetar just nu med att utveckla en helt ny masterutbildning i sensor- och automationssystem. Utbildningen kommer att ges i nära samarbete med näringslivet där sex företag och intresseorganisationer deltar i utvecklingsarbetet. Nu har företagen träffat Mittuniversitetet för en inledande workshop för att ge input om trender i branschen och näringslivets behov.
Studenterna på utbildningen kommer att få läras sig mer om sensorsystem allt från design till tillverkning och användning. Utbildningen planeras starta hösten 2017 vilket innebär att den första årskullen studenter tar sin examen sommaren 2019. Därför diskuterades på denna inledande workshop Hur ser omvärlden ut då? Hur garanterar man att utbildningen håller sig relevant när teknikutvecklingen går så fort och vilka kunskaper och egenskaper behöver studenterna ha med sig ut i arbetslivet?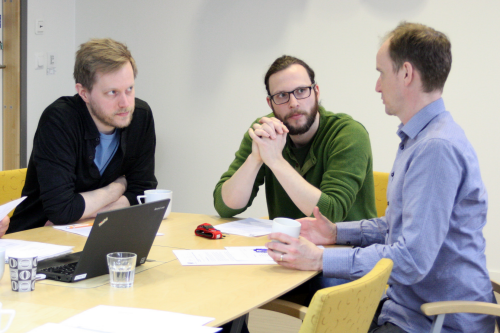 Tomas Jansson och Fredrik Linnarsson som kommer från ingenjörs- och konsultföretaget ÅF var ett av företagen som deltog på workshoppen. ÅF har sedan tidigare samarbetat med Mittuniversitetet under flera år när det gäller civilingenjörsutbildningar men detta är första gången som företaget deltar i arbetet att ta fram en helt ny utbildning på masternivå.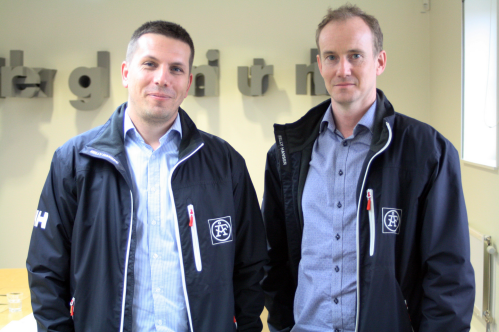 - Det är stimulerande med brainstorming och workshops. Idéer föder idéer och diskussionerna har varit bra även om det var synd att endast hälften av de industriella partnerna kunde delta på plats vid denna inledande träff, säger Fredrik som själv har en forskarbakgrund på Mittuniversitetet.
Utbildningens största styrka är att den har en stark industriell anknytning och att den är sprungen ur ett industriellt behov. Idag finns det ingen motsvarande utbildning i Sverige vilket gör att studenterna kommer att vara unika på arbetsmarknaden. De kan välja en karriär inom industrin eller fortsätta utvecklas inom forskningen. Utbildningen kommer att ges i så kallade flipped classrooms vilket innebär att mycket av utbildningsmaterialet finns tillgängligt online. Det gör det lättare att studera på distans och kombinera studierna med deltidsarbete. Mastersstudenterna kommer att arbeta i riktiga forskningsprojekt som är direkt knutna till företagen och deras utmaningar.
- En sådan här utbildning är win win för alla. Vi har möjlighet att få lära känna studenterna bättre och kanske kan hitta nya medarbetare att rekrytera. Studenterna får tidigt en inblick i och kontakt med företaget vilket annars bara sker vid examensarbetet, säger Tomas Jansson från ÅF.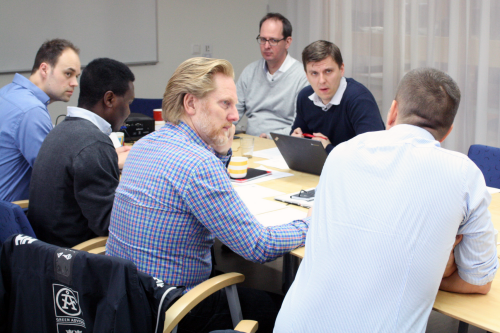 I det fortsatta utvecklingsarbetet kommer företagen och universitetet att träffas under ytterligare tre workshopstillfällen och resultatet av arbetet vid årsskiftet 2016-2017. Första utbildningen startar hösten 2017 och den första kullen studenter beräknas ta examen 2019.