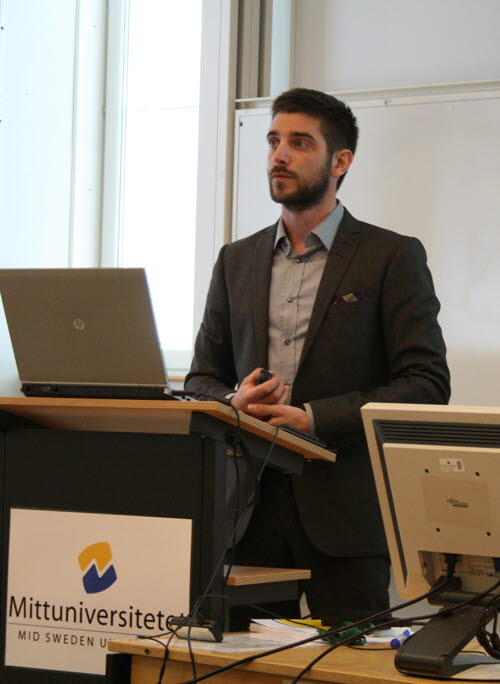 April 8th, it was time for PhD-student David Krapohl to defend his doctoral thesis to the examination board. Five years of research was be presented in his doctoral thesis called "Monte Carlo and Charge Transport Simulation of Pixel Detector Systems". We asked David a few questions about his career as a researcher.
Why did you became a PhD-student here at STC?
I wanted to do research at a university. Mid Sweden University had a clean-room and published research in semiconductor detector design.
What is your research about?
My research is about simulation and characterization of next generation hybrid pixel detectors for x-ray imaging. We created a simulation platform for pixel detector simulation closely related to the Medipix detectors that allows to plan experiments, test new pixel geometries and materials as well as readout electronics.
What are your plans now, after your dissertation?
I would like to continue and build on the research I have been doing for my PhD. There has been some interest from other research groups in Europe to use the simulation framework. I would like to extend it for high-Z semiconductors as well as implement the ability to do neutron imaging.
Name: David Krapohl
Doctoral thesis: Monte Carlo and Charge Transport Simulation of Pixel Detector Systems
Date: Wednesday April 8, 2014, at 10.00
Place: Lecture hall M102, Campus Sundsvall, Mid Sweden University
Main supervisor: Doc. Göran Thungström
Opponent: Doc. Cinzia Da Vià, School of Physics and Astronomy, Manchester, UK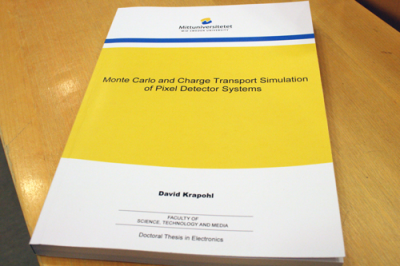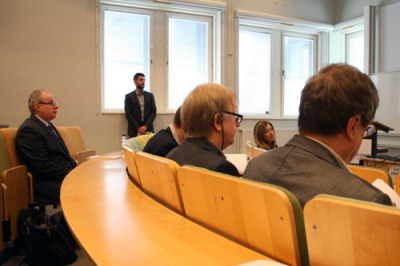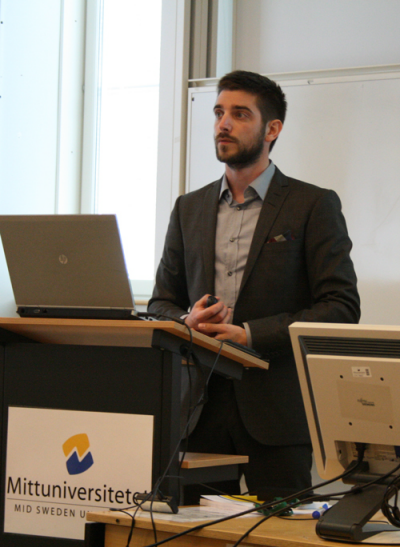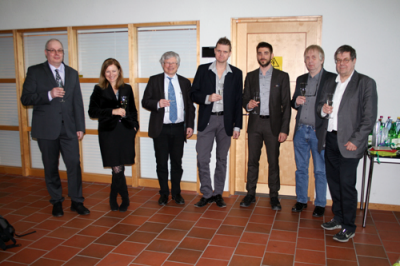 From left:
Supervisor Doc. Göran Thungström
Opponent Cinzia Da Via, School of Physics and Astronomy, Manchester, UK,
Supervisor Prof. Christer Fröjdh, Miun
Examination board Assoc. Prof. Kent Bertilsson Miun
PhD David Krapohl
Examination board Jesper Andersen, Lunds Universitet
Examination board Bengt Lund-Jensen, KTH