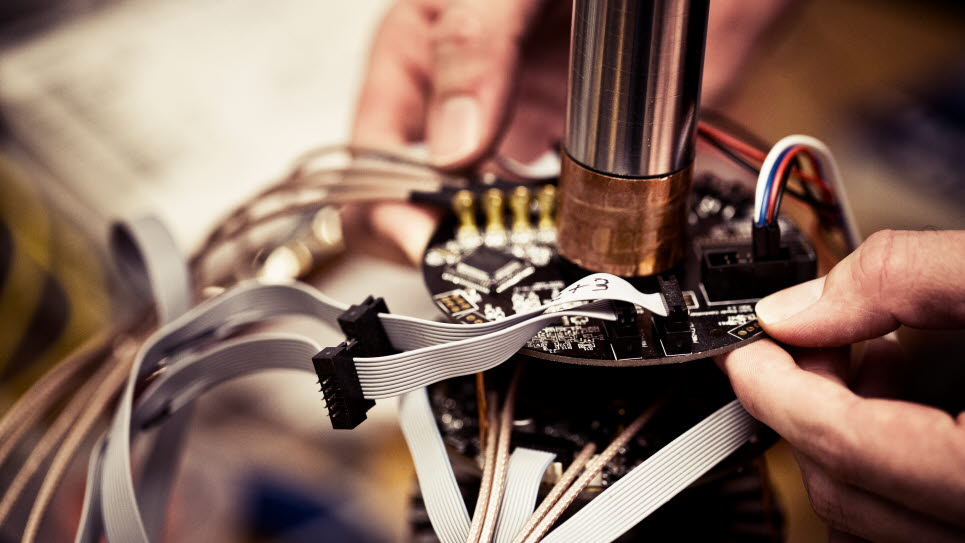 STC research centre has been granted 15 million SEK from the Knowledge Foundation to develop wireless sensor networks for industrial use. The project is unique in that three teams from different disciplines working together to faster come up with technical solutions that meet industrial requirements.
Today it is common with wired sensor networks that measure different industrial processes. Wired sensor networks limits the measurement possibilities for hard environments and are expensive to install. The benefits of switching to wireless sensor networks are numerous. Installation costs are significantly lower, they are easy to move when needed and creates the opportunity to measure in entirely new places. It enables industry to gain more knowledge about the process and optimize it further.
- The project is a unique opportunity for us to approach a joint research challenge from different research areas in a coordinated way. To collaborate across disciplines fits the project very well and I believe that through synergy we can reach technical solutions that are applicable in industry faster, says Professor Bengt Oelmann at Mid Sweden University head of the project.
To be able to switch to wireless technology there are several challenges to solve. Today's wireless sensor networks can not cope with the high demands and they depend on battery power, requiring service and maintenance. Three research groups will work together to find solutions that meet the industrial application needs. The areas that researchers should investigate are; deterministic wireless communication in real-time, energy-efficient processing of data in the sensor node, energy supply through "Energy Harvesting".
- Having deterministic communication in wireless networks is needed for a safe and reliable process control, says Johan Åkerberg from ABB AB Corporate Research who is a partner in the project. In the project there are several corporate partners such as ABB Corporate Research, Bosch Rexroth in Mellansel and ShortLink.
The research project called "ASIS - Autonomous Sensors for Industrial Wireless Sensor Networks" will last for four years and is funded by the Foundation of 15 million.