The Swedish Winter Sports Research Centre – an idea that came to fruition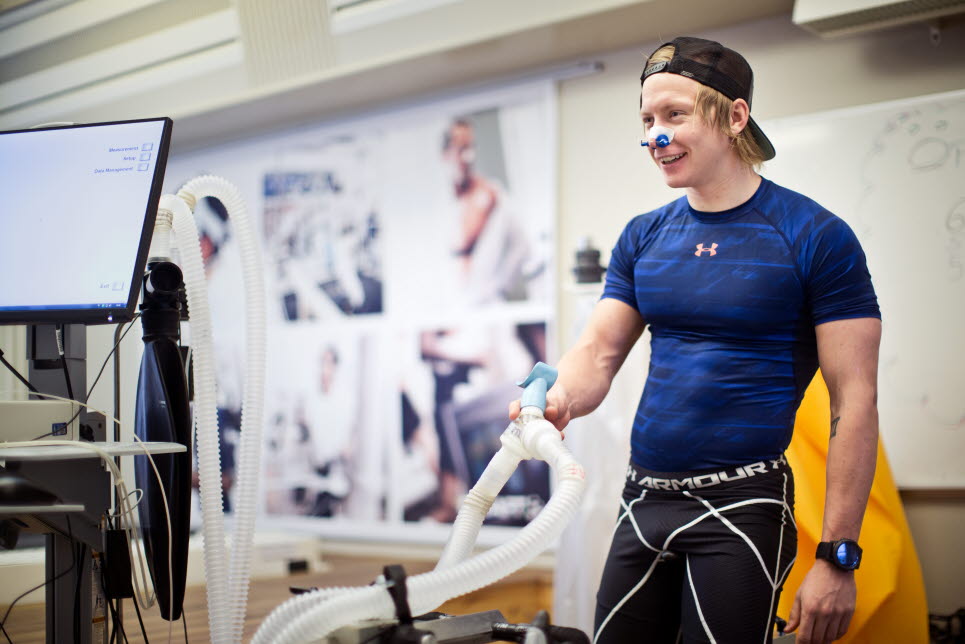 The idea of building a skills cluster for elite sports in Jämtland-Härjedalen arose in the 1990s, from the idea of being able to offer elite athletes at the region's "ski university" further support in the form of a range of supporting functions or activities.
In this context, these activities came to be seen as an interesting opportunity and as providing conditions for regional development, not least via various international sports events that came to be held in Jämtland-Härjedalen.
From vision to reality
In 2001-2007, Jämtland-Härjedalen's sports association was the project holder for the establishment of the Winter Sports Research Centre. In 2001-2003 the first stage of the project was financed via the EU, public funding and private funding. Stage 2 was similarly financed and increased opportunities for competence development of the project's employees; one began doctoral studies at Mid Sweden University. Additionally, two specialist sports associations were linked more closely to the centre by employing two coaches in the project on a part-time basis. Stage 2 also brought opportunities to acquire specialised measurement equipment, meaning that the research and design (R&D) environment at Campus Östersund was further strengthened. During this period, collaboration with Mid Sweden University was further strengthened by allowing students at the university to conduct practical work in the laboratories. Unique conditions are created when theory and practice are allowed to meet. Swedish sport was provided with the opportunity to conduct development and research activities via a knowledge base in higher education.
Negotiations began with Mid Sweden University in 2005, as regards the university's continuing involvement with the centre at the end of the project period. In the autumn of 2006, the university board decided to form a research centre for sports at the university on Campus Östersund. Since 1 January 2007, the Swedish Winter Sports Research Centre (SWSRC) has been part of Mid Sweden University and its activities are now integrated in this academic environment.
Present situation
The Swedish Winter Sports Research Centre (SWSRC) is now one of Sweden's leading environments for sports-based research. NVC is a research centre that is part of the Department of Health Sciences (IHV) at Mid Sweden University and Campus Östersund. Since being linked to Mid Sweden University (1/1/07), NVC has become an established national/international R&D environment and, in 2007 – 2009, significant investments were made in its basic structure via support from the EU, regional public funding and IHV. SWSRC has an excellent foundation in the form of unique laboratories, successful research groups, skilled staff and close cooperation with external parties (public, private and in the sports world), as well as a good international reputation.
NVC's activities can be divided into five main areas:
R&D centre – a national and international R&D centre with a number of networks and a significant presence of international visiting researchers.
Test centre in performance and public health. Partnerships with the Swedish Olympic Committee, among others.
Trainings centre for elite and winter sports, and various public health projects.
Student laboratory with links to a range of degrees and courses at Mid Sweden University.
VINNOVA – the Peak Innovation (PI) initiative focusing on prototypes and product development, as well as a range of service concepts in sports technology and performance technology.