Östersund – a perfect blend of town and mountains
Imagine living in a town nestled amongst the mountains. We live like that in Östersund!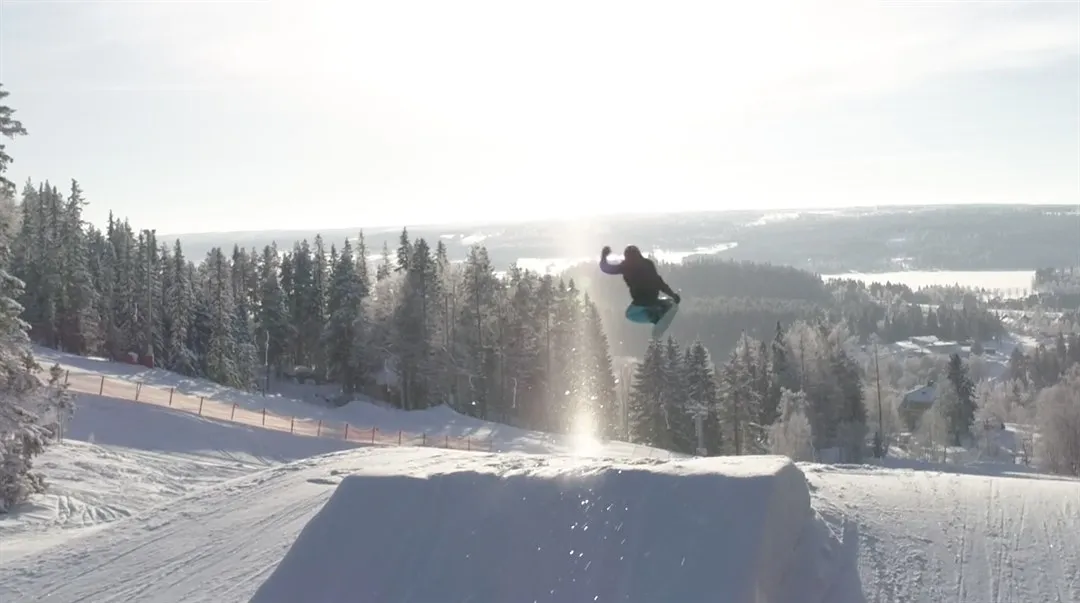 Östersund clothed in winter snows, from above. Where will be your favourite place?
Here we can paddle along the shores of the Lake Storsjön, go cross-country skiing along tracks that attract the world's elite skiers, and be first out in the powder up on Åreskutan or in Östersund's own ski slope, Gustavsbergsbacken, with views across Storsjön and the town.
In Östersund, we also enjoy award-winning restaurants, word-class art, international sporting events, music and theatre. That is our everyday life, and it can be yours. 
 
Östersund is a thriving, innovative and versatile town with strong growth and optimism. Several new residential areas are being built, and even more are planned. The job market is strong and offers good career opportunities. Mid Sweden University offers a bustling campus, international innovation and research. 
 
Here we do not need to choose between a career and an active life outside of working hours; we have time for both. Many choose to have an active lifestyle that is characterised more by "outdoors" than "indoors". Cinema, dinner or theatre with the family on Friday. Skiing or hiking in the mountains in Bydalen or Åre on Saturday morning, and a concert in town in the evening. Cross-country skiing on the Storsjön or swimming in Surfbukten on Sunday. This is quite a normal weekend in Östersund. That is our everyday life; share it with us. Welcome to Östersund!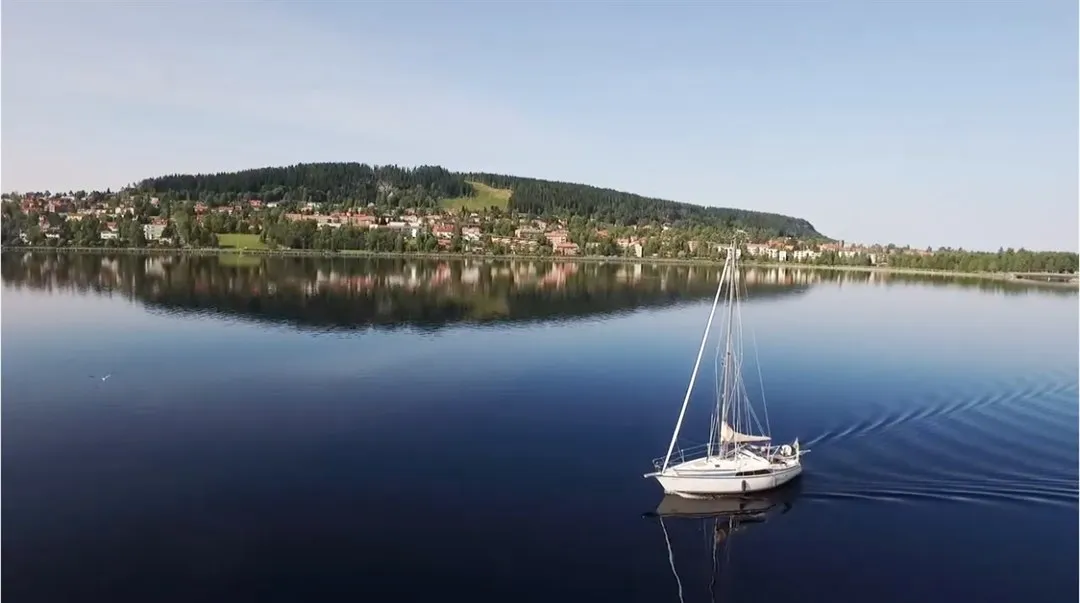 Autumn colours in an aerial view across Östersund. As you can see, Östersund is just as beautiful in the autumn as it is in winter!
Pictures from campus and the surroundings