Vill du kompetensutveckla dig vid sidan av jobbet? Vi erbjuder korta, distanskurser på kvartsfart för dig som vill fördjupa dina kunskaper inom bland annat Internet of Thing och AI.
Nu har Mittuniversitetet tagit fram kurser som är helt anpassade till dig som arbetar men vill utveckla din kompetens inom nya teknikområden så som AI och Internet of Things. Varje kurs är på 3 högskolepoäng, ges helt på distans och på kvartsfart vilket gör det möjligt för dig att kombinera arbete och studier.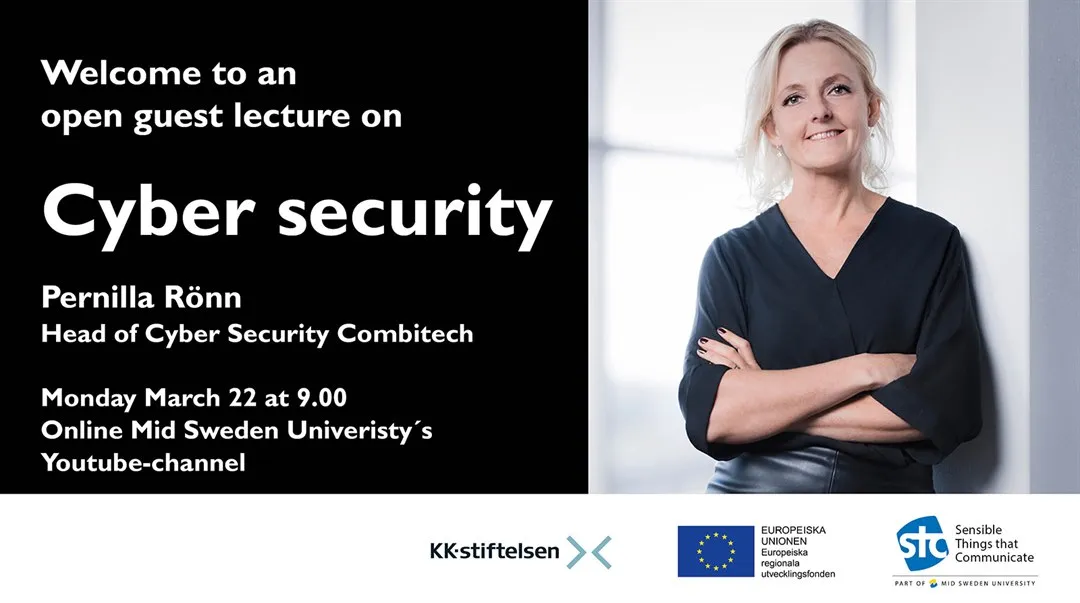 Pernilla Rönn, Head of Cyber Security på Combitech. "Cyber Security – how to keep up with threats, risks, possibilities and the increased digitalization?".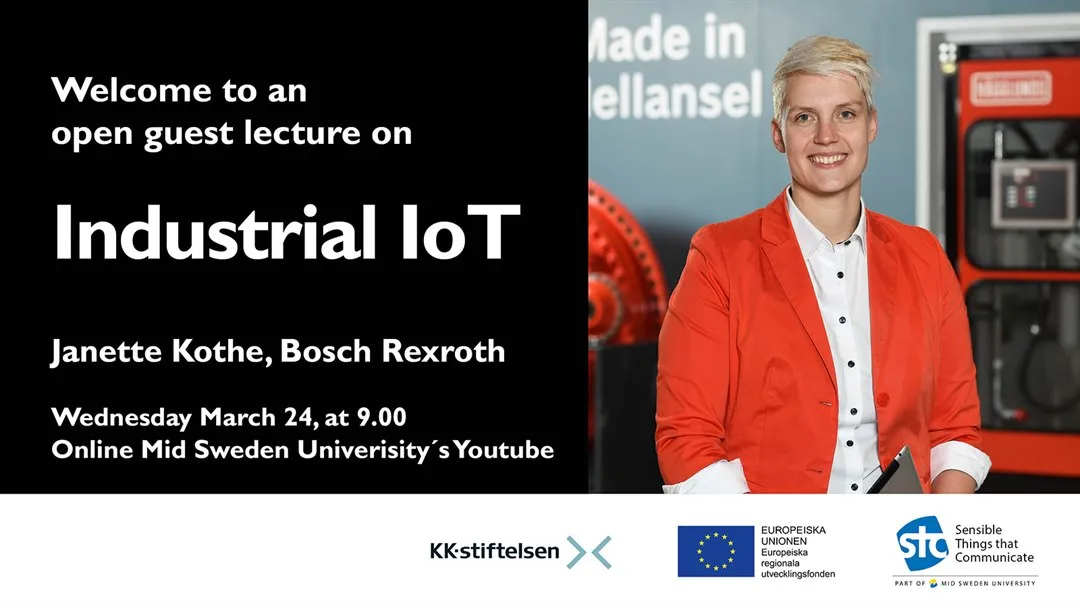 Janette Kothe, Head of Global Engineering Hägglunds Large Hydraulic Drives på Bosch Rexroth. "How to get a clump of steel connected? – The IoT in Industrial Context".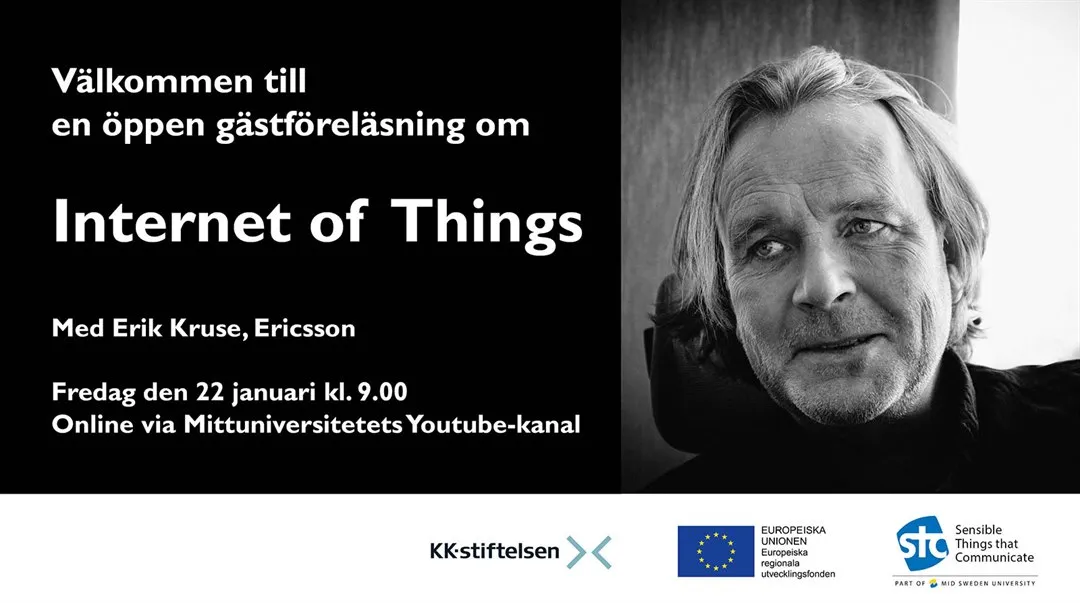 Erik Kruse, Partner Manager, IoT Ericsson. "5 +5+5=20 om vi gör det på rätt sätt"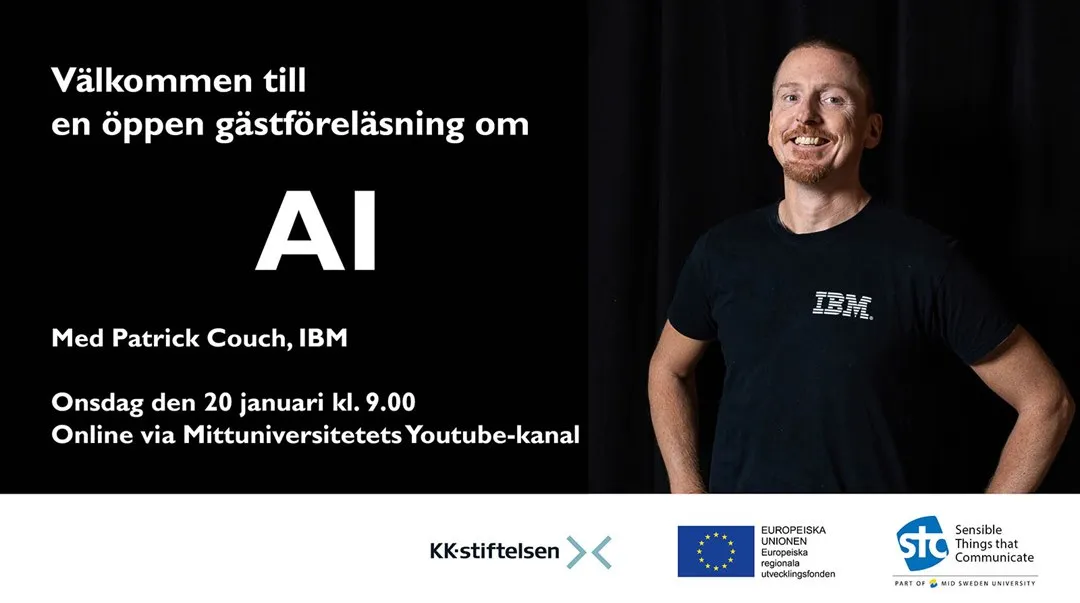 Patrick Couch, Business Developer focused on Artificial Intelligence & Cognitive Technologies IBM. "Language, Thinking and the Alchemy of Learning Machines: An introduction to the possibilities & challenges with Artificial Intelligence".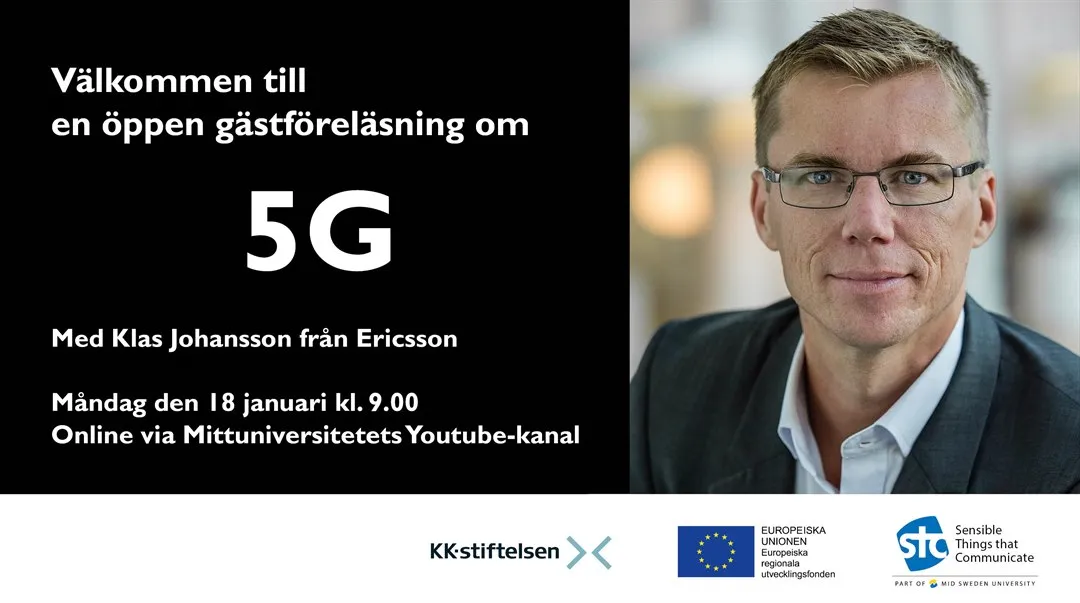 Klas Johansson, Ph.D., Swisscom-Ericsson Joint Mobile Group, Ericsson. "5G for enhanced mobile broadband and beyond"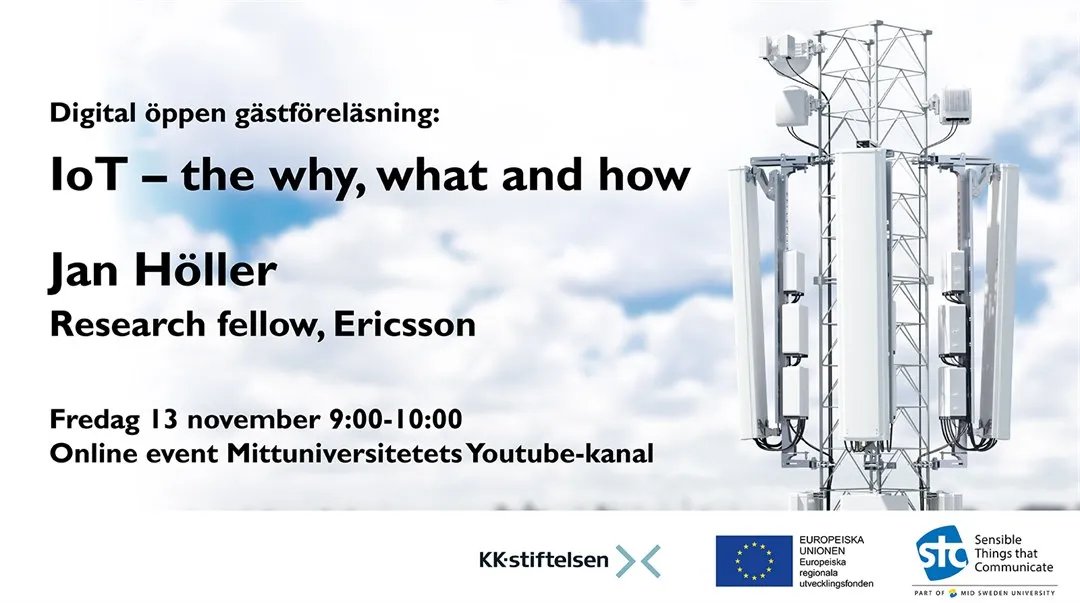 Jan Höller, Research Fellow at Ericsson. "IoT - the why, what and how".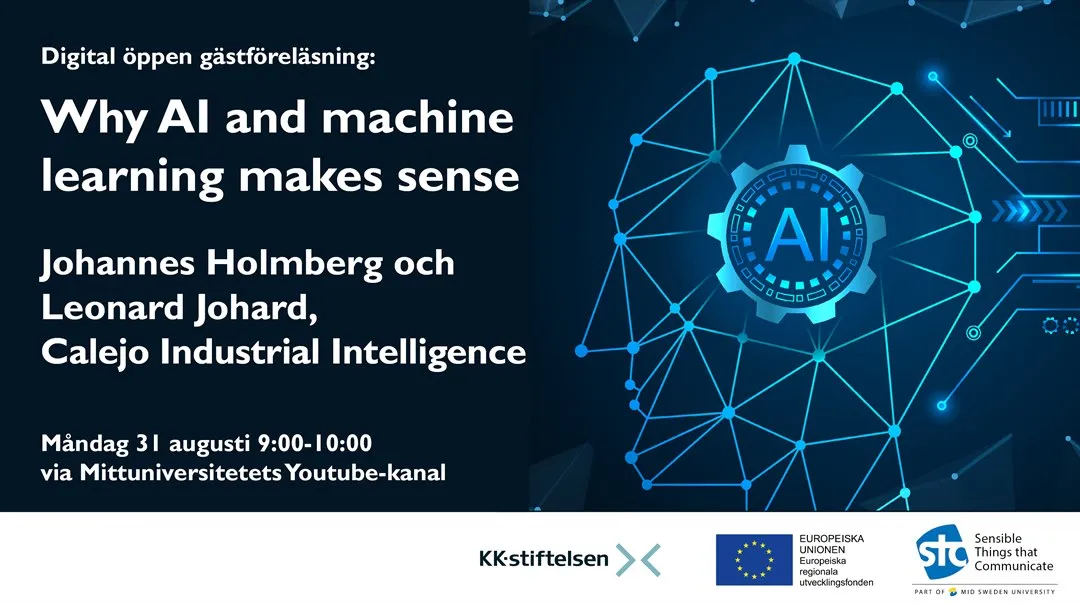 Johannes Holmberg, VD och Leonard Johard, doktor i maskininlärning, från Calejo Industrial Intelligence"Why AI and machine learning makes sense".