Sven Norgren in Almedalen
Our researcher Sven Norgren gave a seminar about paper to replace plasticbags in Almedalen. The title of the seminar was; "Kan morgondagens plastpåse vara fiberbaserad?" Naturbrukarna, Skogsindustrierna, Naturvårdsverket and Miljö-och jordbruksutskottet Sveriges riksdag, participated in the panel discussion.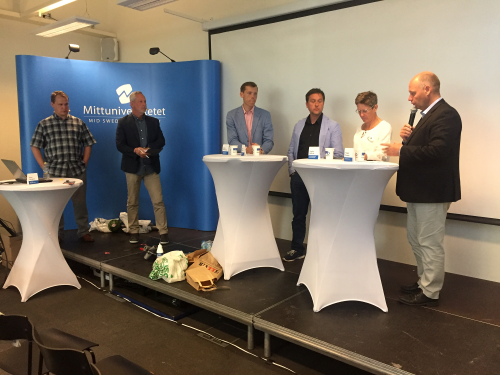 The teaser for the seminar was; Sverige förbrukar 1,3 miljarder plastpåsar per år. När plastpåsar inte återvinns utgör de en stor miljöfara. Är det möjligt att halvera förbrukningen av plastpåsar genom att ersätta plasten med fiberbaserade produkter?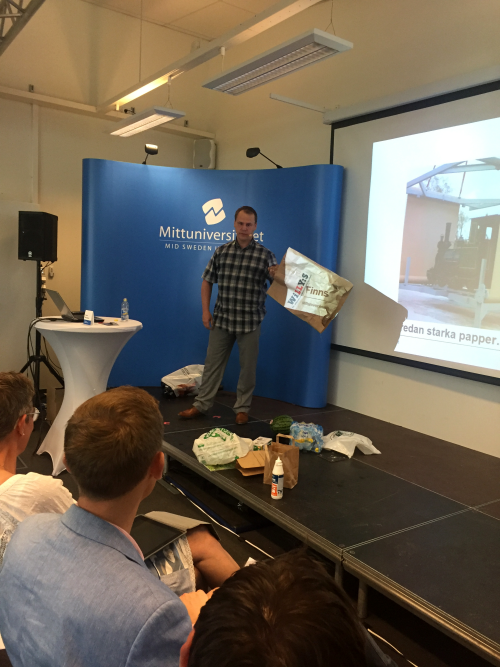 Sven Norgren, researcher in high yield pulps, FSCN, Mid Sweden University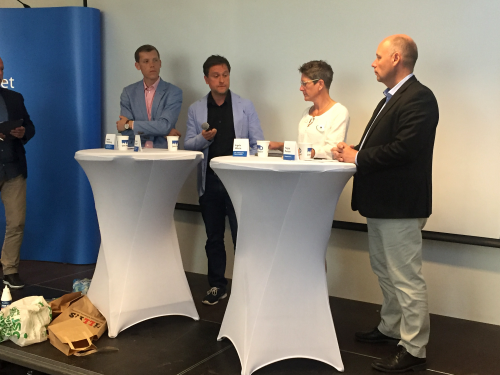 The panel: Rickard Axdorff, Naturbrukarna Sverige, Torgny Persson, Skogsindustrierna, Ingela Hiltula, Naturvårdsverket, Johan Hultberg, ledamot i Miljö- och jordbruksutskottet samt EU-nämnden (M).