Tourism after the coronavirus crisis
An increase in demand for highly specialised competence and focus on sustainability - these are some of the topics on tourism discussed by three researchers at the tourism research institute ETOUR at Mid Sweden University.
– Historically tourism sector has demonstrated amazing ability to rapidly recover after crises. We have seen it, for example, in cases of economic recession or terrorism. We have good reasons to believe that tourism is going to recover very quickly as soon as the borders are open and transportation flows are open again. The critical event of the corona crisis should be used as an opportunity to reflect on the ways how we do tourism and how we can make it more sustainable, says Lusine Margaryan, Coordinator of Bachelor and Master programmes.
Her colleague, Maria Lexhagen, Head of the Tourism Discipline, is convinced that people will continue to travel for work and leisure purposes, as she adds:
– It has never been more obvious to most people than today, that tourism is a complex, interdependent and global sector of society with very big implications for social, environmental and economic aspects of society. However, travel patterns may change and factors that influence decisions about travel may also change in terms of their importance such as the fact that assessing risk may become a more important factor for some time.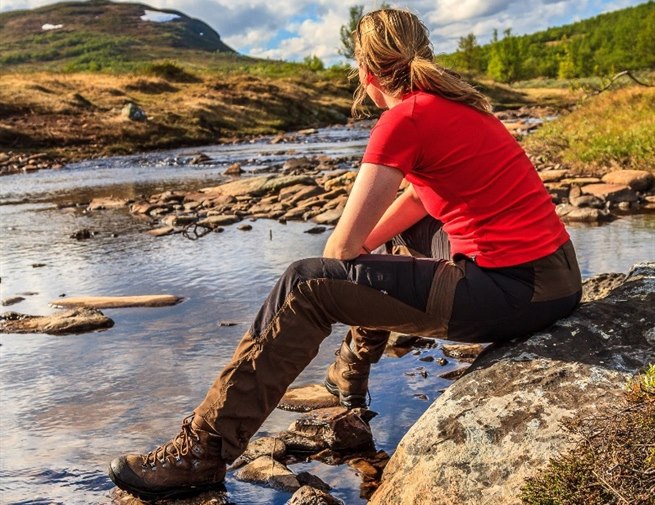 It is, perhaps, not that surprising to find that they all agree on the importance of educated specialists to achieve a more sustainable tourism industry in the future. Dimitri Ioannides, Head of the Human Geography discipline, explicates:
– In order to embrace sustainable development, it is imperative for people who work in the tourism sector (businesses or public authorities) to have a broad, holistic understanding of what this means. This implies a specialized education, which adopts among others, systems' thinking in order to comprehend how individual actions in one sector may have cumulative effects on a variety of sectors.
Lusine Margaryan stresses that tourism has become a truly global phenomenon and therefore requires people with a high level of education and skills to lead it with sustainability in mind.
– Imagine an economic sector with more than 1 billion clients annually. It would be strange to think that it does not require specialized competence. It is known that tourism is a low entry barrier industry, giving opportunities for people with no higher education, which has both its advantages and disadvantages. Increasing the level of competence and professionalization of employees working in this field will help making it more institutionalized, mature and well-regulated with sustainability in mind.
They all agree that there will be a demand for more highly qualified specialists in the tourism sector in five or ten years, which also means that it requires "a great effort" from Mid Sweden University and other universities:
– Our role is to offer high quality education on core aspects of tourism and by addressing relevant and long-term aspects of tourism development, says Maria Lexhagen.
– As a regional school but one that has a global outreach, Mid Sweden University has an obligation to first seek to professionalize the tourism sector in the region – which depends heavily on this industry. Jämtland can be a laboratory of better understanding the tourism phenomenon especially in situations which are unstable – for example, what does the ongoing climate change threat mean for destinations that are heavily dependent on ideal weather-related situations? says Dimitri Ioannides.
Mid Sweden University and ETOUR have a long history of working closely with the local tourism industry as well as producing internationally acknowledged academic scholarship and that is a great strength according to Lusine Margaryan:
– We have research projects going on which will help understand the effects of COVID-19 on the tourism sector in the region and ways of overcoming the crisis and we are committed to fulfil our mission in the region. We offer tourism education on Bachelor, Master and PhD levels as well as independent courses that cater to different knowledge needs of a wide range of stakeholders and continuously improve our education to meet the challenges of our times.
Finally, Maria Lexhagen takes the opportunity to give an advice to anyone working in the tourism sector in this time of great uncertainty and concern:
– Think about how you can use this opportunity to use your working experience as a platform for developing your competence through enrolling in higher education training.