What our students do in their spare time
Being an exchange student dosen´t mean you will study in the library from dawn til´ dusk. Read about what our students likes to do in their spare time!
Take a walk!
Take a walk into the woods; enjoy the nature with your bonfire and don't forget your Fika!
- Richmond from Ghana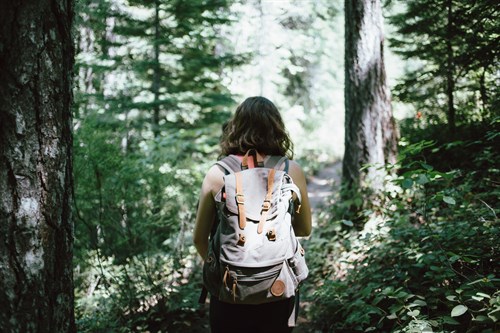 Hiking and camping
Hiking trips are always on the list of recommendations of activities to do in Sweden; thus, aside from the essentials that are necessary when going to study abroad in any other country, such as outerwears, toiletries and money, students visiting Sweden would probably need some more special goodies in their luggages like tents, sleeping bag or a hiking backpack. The adventures may await!
- Linh from Vietnam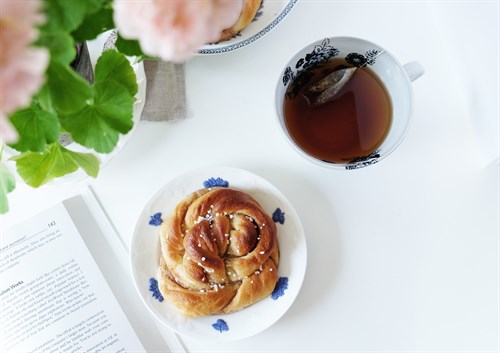 Fika time!
When it comes to a break from sitting in front of the computer, working on assignments, and concentrating in the library all day long it is wonderful to know that the city center, a hot chocolate and a chokladboll aren't far away from you. And that is exactly what you need for a so-called Swedish "fika": By having a fika you are taking a short break and mingle with friends, colleagues, student partners or your family during the day while enjoying a coffee or a tea, snack maybe some great Swedish bakeries and just enjoy the time together. A fika is part of the Swedish culture and if you ever get invited to it, you should always be part of it. Of course a fika is also possible just by yourself! To have this fika while being at campus you can easily take a short walk or an even shorter ride with your bike – which is great already to empty your mind – and you are giving yourself a treatment that you well deserved in between of all the hard work.
Fika with your friends (yes, it is also a verb) or just by yourself! Enjoy the sun and recharge vitamin d, especially during winter! Vinterparken in Östersund offers cozy chairs on frozen Storsjön where you can relax and enjoy your fika! During summer vinterparken becomes badhusparken and it invites you with its blooming and green scenery directly at the lake where you can enjoy a popsicle with your friends. Or just take a stroll through the city, along Storsjön or maybe even take a walk to Frösön!
It is important to give yourself a break and to treat yourself once in a while!
- Stella from Germany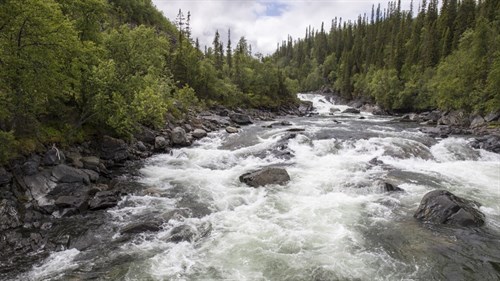 Enjoy nature
Go outside and explore the sound of science - "The earth has music for those who listen", George Santayana.
Studying in the environmental field is all about getting out into nature, using all your senses to gasp and understand the mysteries of science, we as students read about in books and listen to during lectures. As Jane Goodall, one of the greatest scientist of our time says: "So many young people are absolutely cut off from nature. We have to get them into nature, because when you actually don't understand nature, how can you expect people to want to save it." Having the possibility to go on excursions, like the one to Bydalen, is the perfect opportunity to meet the beauty of science face to face, throughout group works, early morning bird watching tours and scenery hikes.
- Jan-Peter from Austria