Laboratory-based factors predicting skiing performance in cross-country skiing and biathlon
This presentation will introduce and describe the importance of different physiological factors on skiing performance in both cross-country skiing and biathlon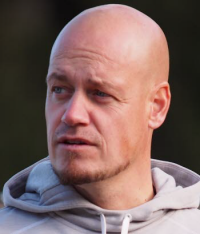 Marko Laaksonen
Dr Laaksonen, is an associate professor at Mittuniversitetet, and is a former national biathlon team coach both for Sweden and Finland. His research focuses on applied studies to enhance biathlon performance.
Optimising Post-Exercise Recovery in Snow Sports
This presentation will discuss the current best practices available to promote post-exercise recovery in athletes, and offer suggestions about how coaches can integrate recovery modalities into their training programme.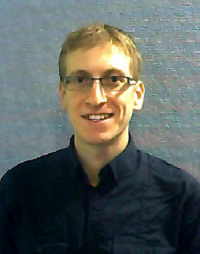 Andrew Govus
Dr Govus is a senior researcher at the Swedish Winter Sports Research Centre (Mid Sweden University). His PhD was completed at Edith Cowan University (Western Australia) in collaboration with the Australian Institute of Sport, and focused upon understanding human iron metabolism in athletes training at moderate altitudes. He has experience working as a Sports Physiologist at the Australian Institute of Sports, where his daily tasks involved providing sport science support national, international and Olympic level athletes.
The importance of gross efficiency and pacing strategies in cross-country skiing.
This presentation will give a brief overview about gross efficiency and pacing strategies in cross-country skiing and how it impacts on racing performance, as well as how these factors can be emphasized in the daily training regime.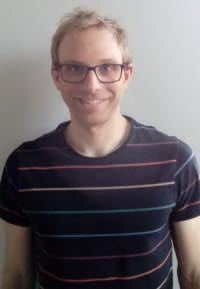 Erik Andersson
Dr. Andersson received his PhD at the Swedish Winter Sports Research Centre (Mid Sweden University) and has experience of working with physiological and biomechanical factors determining endurance performance in cross-country skiing.
Integration perspectives in Parasport – sharing of knowledge between able-bodied skiing and Para skiing
This presentation will highlight examples from para-athlete training research and discuss them in connection with able-bodied training.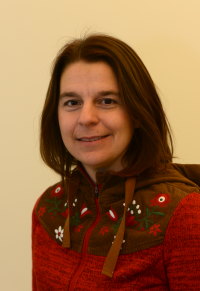 Marie Ohlsson
Marie Ohlsson is a PhD student at Swedish Winter Sports Research Centre (Mid Sweden University) working with biomechanics and physiology of double-poling in cross-country skiing and seated double-poling in cross-country sit-skiing.
Understanding "ski asthma": risk factors and management strategies
This presentation will provide coaches with a background of the factors that influence ski asthma and discuss what management strategies are currently available to minimise the influence of the condition on skiing performance and health.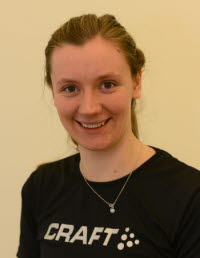 Helen Hanstock
Helen is a Senior Lecturer at Mid Sweden University. She holds a PhD in Exercise Immunology from Bangor University, UK, where she studied under the supervision of Professor Neil Walsh. Helen's research interests encompass the prevention and management of common respiratory illnesses including common colds and inflammatory diseases. Her current work aims to identify biological markers of athlete immunity and strategies to maintain health during training, as well as investigating the role of cold air and exercise on the development of respiratory symptoms.
Physiological and biomechanical effects of rifle carrying in biathlon
This presentation will discuss how carrying a rifle in biathlon affects skiing performance and provide some input in the training of biathletes.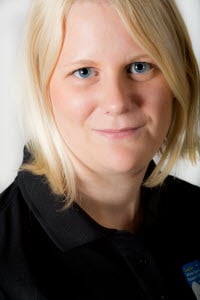 Malin Jonsson
Malin Jonsson, has been training and competing in biathlon for several years and completed her Masters in Sport Science at Mid Sweden University. Malin is now starting her PhD studies in biathlon at Mid Sweden University.
Fair, safe and equal equipment in parasport
Fairness is a paramount in all sports. In parasports, athletes' impairments influence performance and thereby the classification, which is not always fully fair. Also, since equipment plays an important role for performance within parasports, it may be contributing to unfair sporting events, so called technical boosting. This presentation will discuss how way to make equipment fair and equitable within parasports.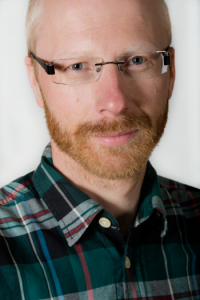 Jonas Danvind
Jonas Danvind is a senior lecturer at Mid Sweden University and also works with Parasport Sweden. He has worked on projects within the Paralympic movement since 2011.
Testing and Training Endurance in Paralympic Sitting Sports
Three factors play a role for endurance performance: 1) maximal oxygen uptake (VO2max), 2) the % of VO2max used at the anaerobic threshold and 3) movement efficiency. Several studies have been conducted that test these three factors in Paralympic sitting athletes with different disabilities. A brief summary of these studies and their practical applications to training will be presented.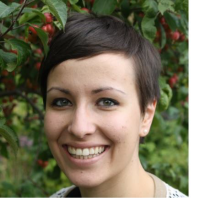 Julia Kathrin Baumgart
Julia completed a Bachelor degree in Physiotherapy and a Masters in Biology of Human Performance in Health in the Netherlands. Thereafter, she completed a Master thesis at the Centre for Elite Sports Research in Trondheim, where she is currently studying for her PhD titled: "The development of test concepts in Paralympic sitting sports with a focus on endurance performance". Her interests include the human body's ability to adapt to disability.