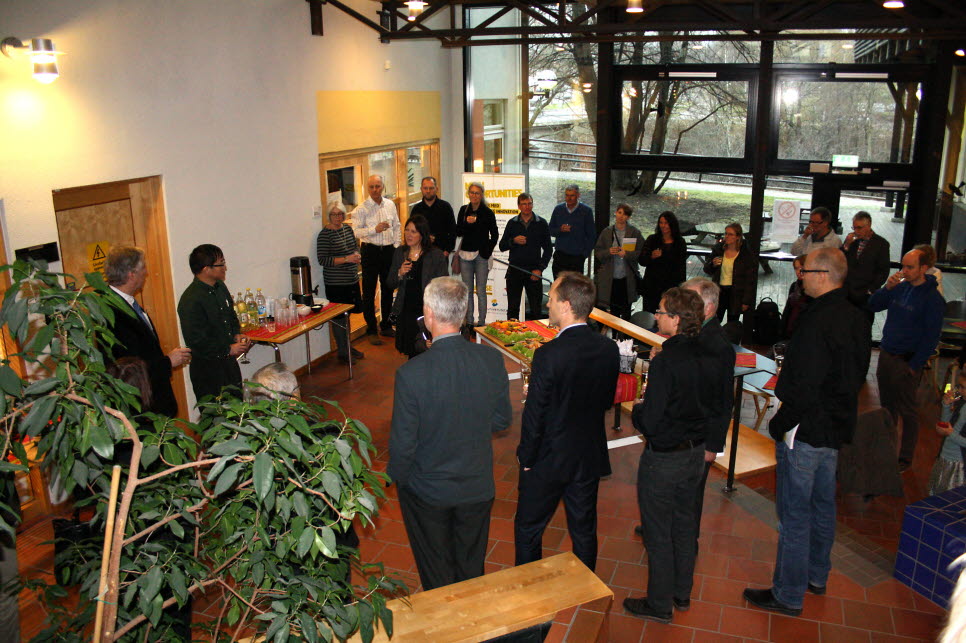 Sofias Doctoral Thesis is a part of our Industrial Research School. Sofia is employed by Norske Skog. We congratulate Sofia and wish her all the best for the future.
Sofia Enbergs Thesis is called: Storage of Hydrogen Peroxide Bleached Mechanical Pulp; Reduction in Reflectance over the Visible Spectrum. Her Supervisors has been professor Per Engstrand, adjunct professor Magnus Paulsson, Dr Mats Rundlöf, Dr Patrik Axelsson and Dr Öyvind Eriksen.
Here are some photos from the day.