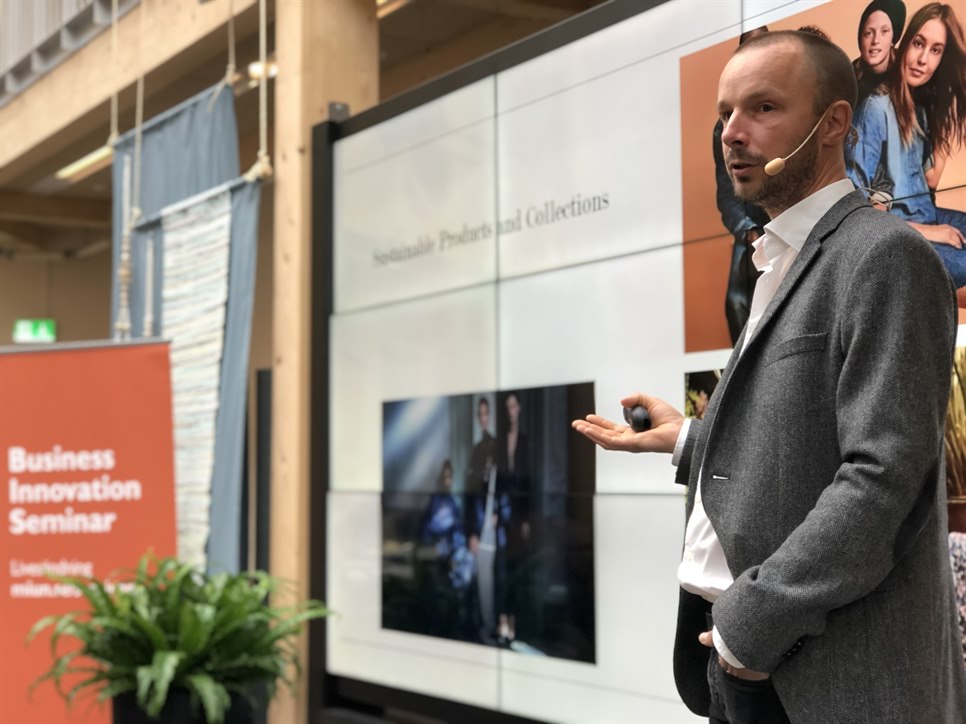 See the seminar with Mattias Bodin from H&M on our website.
Cirkulär produktion inom textilindustrin - en vision för 2030
Mattias Bodin, Hållbarhetsexpert H&M
Mattias Bodin har arbetat för H&M sedan 2003. Hans arbetsuppgifter har handlat om områden som kvalitetssäkring, produktsäkerhet, miljöpåverkan och begränsning av kemikalier. Mattias arbetar inom den globala hållbarhetsavdelningen vid H&M:s huvudkontor i Sverige och har tidigare tillbringat flera år i Kina och Bangladesh och arbetat med hela värdekedjan.
Mattias huvuduppgift idag är att säkerställa utvärderingen av materialens miljöprofil och spårbarhet och att engagera företaget med material och processinno­vationer på bästa sätt. H&M:s mål är att enbart använda återvunnet material eller andra hållbara material i sina produkter år 2030. Mattias har en civil-ingenjörsexamen i kemiteknik från KTH i Stockholm.
Se filmen från Business Innovation Seminar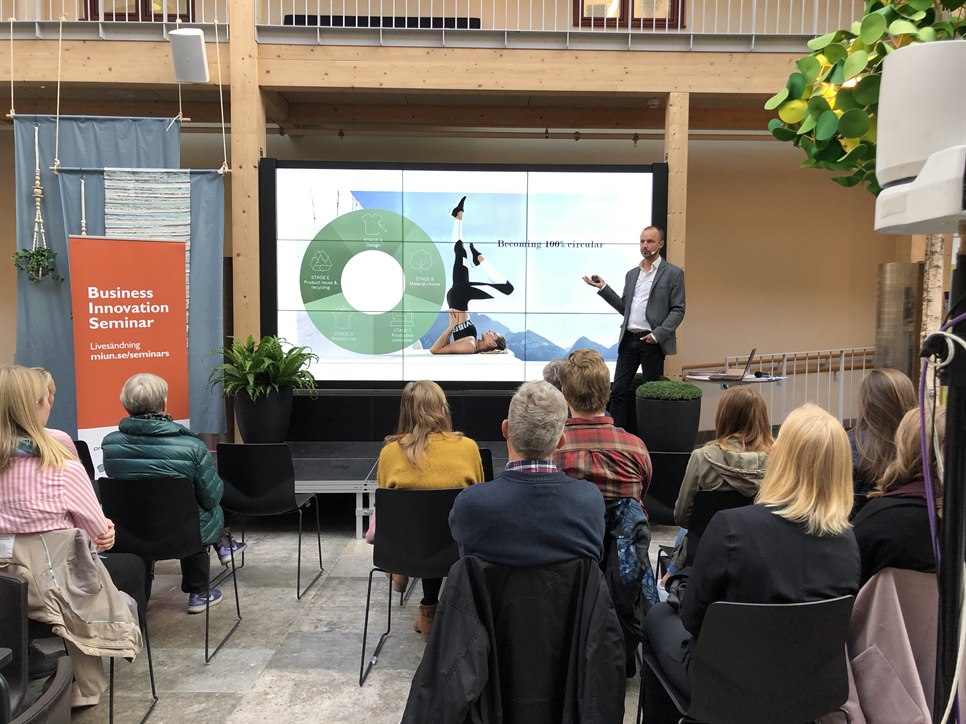 Cirkulär produktion inom textilindustrin - en vision för 2030