The researchers at FSCN have produced many spin-off companies since the start of the research centre in 1999. Here are a short presentation of them.
Organofuel Sweden AB
Organofuel Sweden AB develops sustainable and efficient eco-technologies to end our society's dependence on fossil based products. Inspired by nature and the chemistry of life our talented team has developed a range of green high-tech solutions to make biofuels, fine chemicals and materials using new eco-technologies based on renewable starting materials.
Organoclick

By using OrganoClick's technology, the World Wildlife Foundation – WWF has calculated that more than 20 million ton of CO2 can be saved annually by the reduction of raw materials. This has given OrganoClick a position in the WWF's list of innovative companies that are Climate Solvers.
The OrganoClick technology platform comprises of several processes for modification of fibers. With the utilization of naturally-occurring catalysts and non-toxic solvents in organocatalytic reactions, functional groups can be attached to the fibers.
The functional groups can give the material enhanced functions such as water repellent, mechanical and antimicrobial properties. By adopting our technologies, the new chemical groups can attach covalently to the bio-fibers resulting in permanently modified materials.
Sylvestris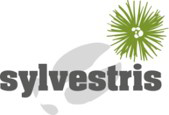 Sylvestris AB works with research and development of natural and environmentally friendly chemicals. They have now, in collaboration with a research team at Mid Sweden University and a number of other stakeholders, two projects started. A tanning agents based on Swedish bark and a plant protection against elk and deer named Anti-Beta.
Chemseq

ChemseQ develops efficient chemical process solutions for handling metal problems in various fields, such as: minimization of copper emissions in the production of whiskey, manganese removal from mechanical pulps before peroxide bleaching, reduction of heavy metals in leachate from municipal landfills and reduction of heavy metals in surface treatment processes.

They also develop turnkey and customized process solutions but also sequencesof processes to each client's requirements for: process disturbing metals, valuable (rare) metals and environmentally harmful metals.
Sensible Solutions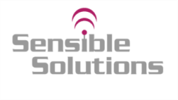 Sensible Solutions are specialize in wide area, wireless and cost-effective detection of moisture or heat using RFID and printed sensors. Sensible Solutions has developed three different sensor systems for three different purposes:
Detection of

forest

,

soil and

plant

fire.

Detection of

moisture in

building materials.

Detection of

leakage

in

incontinence

care.

Sensible Solutions is operated and owned by the researchers who founded the company. They are among other things, from printed electronics at Mid Sweden University in Sundsvall. It means that they have expertise in areas as printed sensors, batteries, antenna design and RFID.
2D fab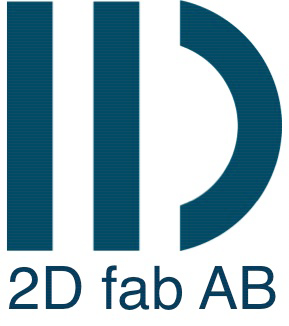 2D fabs business idea is that with a unique process, develop and produce 2D materials, primarily graphene, and offer products and services containing 2D materials. This is a global market, which today is small but that is expected to become a multi-billion market. 2D fab today is a development company, with aspirations of becoming a producing company. Our business is based on the research on the production of 2D materials in progress in several projects at Mid Sweden University (MIUN), but also based on published research from around the world.
Collimated Chipping

Collimated Chipping Technology is a spin-off from research at FSCN Mid Sweden University. The company's patented technology saves energy in the production of mechanical pulp. Energy costs are a major expense in the manufacture of pulp and CCTs technology has been widely known. CCT have efficient wood-based processing systems. Through relatively minor changes in the chipping process the mill achieved significant energy savings and a large resource savings for the customer. The patented technology is licensed to the user, packaged with consulting and support.