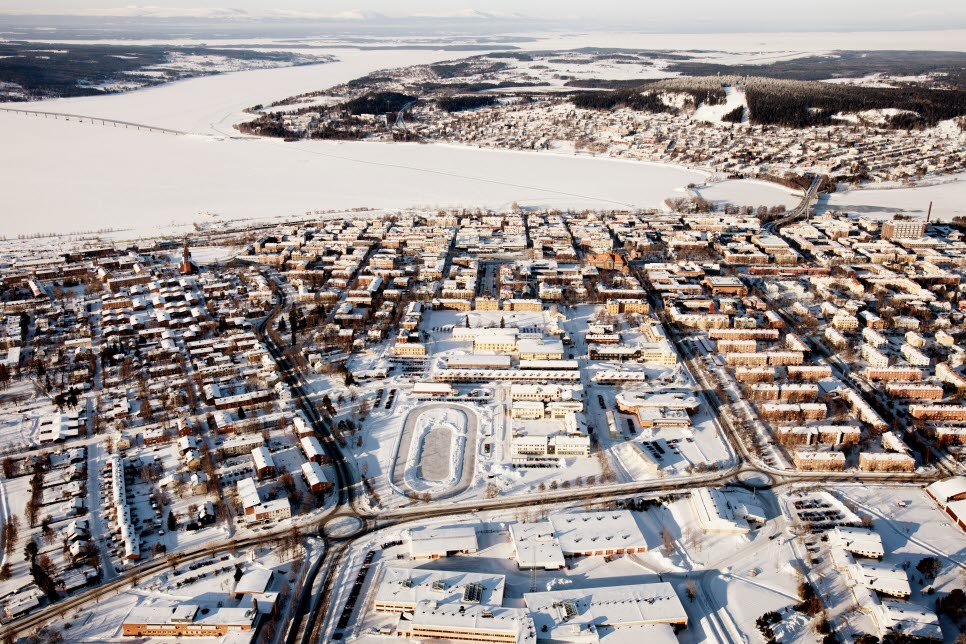 Update from the ETOUR Director
Last year was exciting for our research center in that it marked the 20th anniversary since its establishment in 1997.
To celebrate this jubilee, we held on November 23rd a half-day event at the university. The invited keynote speaker was Britt Bohlin who presented the new Swedish policy on sustainable tourism and a growing tourism branch.
Additionally, we had a presentation providing a historical retrospective of exciting events within the ETOUR family that occurred over the last two decades while three young researchers presented their doctoral work. The day's festivities ended with a splendid meal that took place at Jamtli. The whole occasion was a wonderful opportunity for researchers currently involved with ETOUR to meet several persons who had worked for the organization at different times since 1997.
The year 2017 saw many notable accomplishments. Three persons - Sara Nordin, Solene Prince and Lusine Margaryan – successfully defended and completed their doctoral theses while the research output in terms of articles, books, book chapters and conference presentations was especially noteworthy. At least 20 refereed papers were produced plus two edited collections. Many researchers in the ETOUR environment continued to work on a variety of funded projects, some of which were completed while, as always, several applications for research funding were submitted with a reasonable level of success.
In the coming year, we shall continue to search for new avenues of research activity while constantly seeking to strengthen our key competences. The challenge as always within an increasingly competitive environment is to ensure that our resources are strategically and effectively used to ensure that everyone's efforts gleans the best possible returns. It is especially vital, as we have always done, to couple a number of our research activities with the requirements of society as a whole. This means that we should be vigilant as to the needs of the public sector, private companies, organizations and individuals and continue to deliver quality work. This has long been a major part of our mission. Already, we have identified several opportunities, especially within the region, that should lead to exciting opportunities for policy-oriented research.
As a final point, I wish everyone in ETOUR/Department of Tourism Studies and Geography but also our many partners and friends an extremely productive year and one that will bring happiness to you and those close to you.
Dimitri Ioannides
Östersund
January 5th, 2018