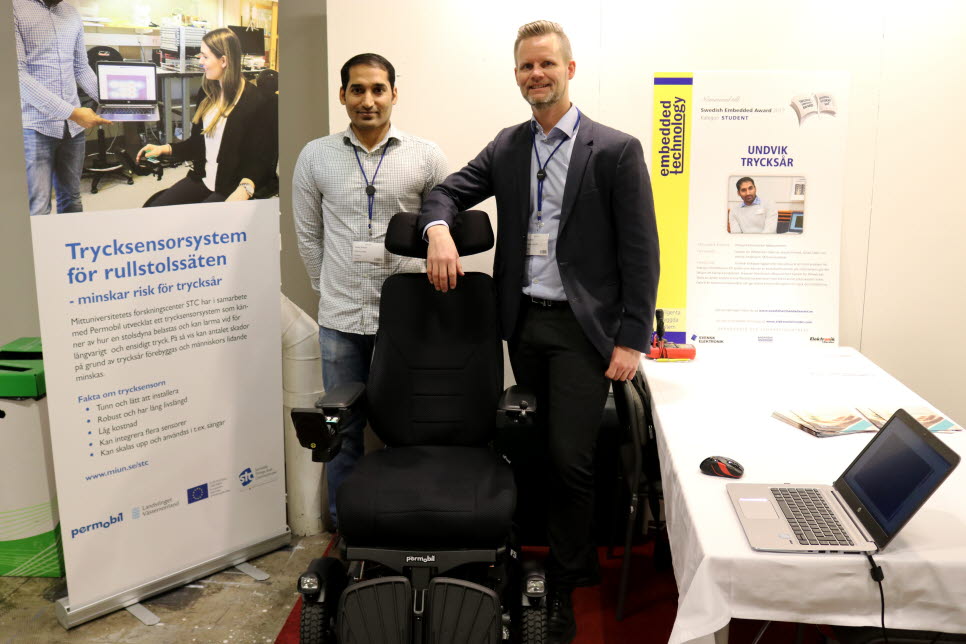 7-8 November was Embedded Conference Scandinavia arranged at Kistamässan in Stockholm. At the conference the winner of Swedish Embedded Award is presented. PhD-student Jawad Ahmad and Associate Prof. Johan Siden participated in the competition with their Pressure Distribution Measurement System for Wheelchair Seats.
As a nominee in the competition Jawad and Johan was invited to present their contribution at the Embedded Conference Scandinavia, the largest embedded conference in Europe.
About the pressure distribution measurement system
This work addresses a pressure sensing system for wheelchair seats with the overall objective of preventing pressure ulcer. The system uses low-cost printed electronics to extract pressure distribution of a seated person. The data is used in a sitting posture recognition algorithm that for example can be used to encourage the person to change position.
Embedded Conference Scandinavia