LoRaWAN enables IoT in Sundsvall
Right now STC installs a LoRaWAN in Sundsvall. LoRaWan is a Low Power Wide Area Network (LPWAN) specification intended for wireless battery operated Things in a regional, national or global network. Five gateways are planned to be installed in Sidsjön, Baldershov, Södermalm, Granloholm and the city center.
The first three gateways has already been installed and are up and running and as soons as all nodes have been installed the network will cover the center of Sundsvall.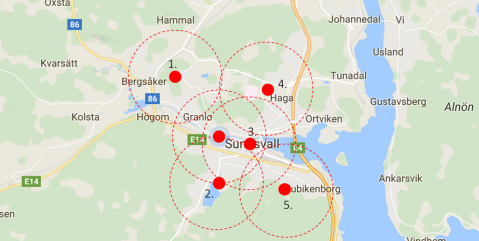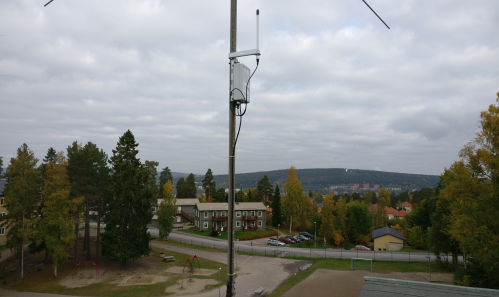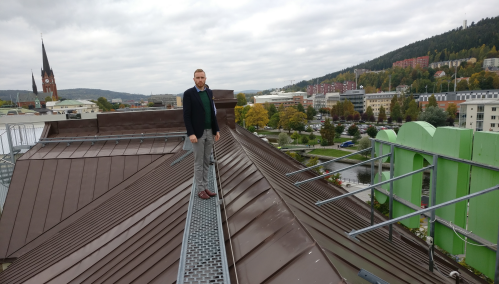 One of the nodes is placed on the roof to STC partner company Dewire´s office.
This LoRa network will be an open network free to use by developer who wants to cooperate with STC to test their IoT-products or services. LoRaWAN targets key requirements of Internet of Things such as secure bi-directional communication, mobility and localization services. The LoRaWAN specification provides seamless interoperability among smart Things without the need of complex local installations and gives back the freedom to the user, developer, businesses enabling the roll out of Internet of Things.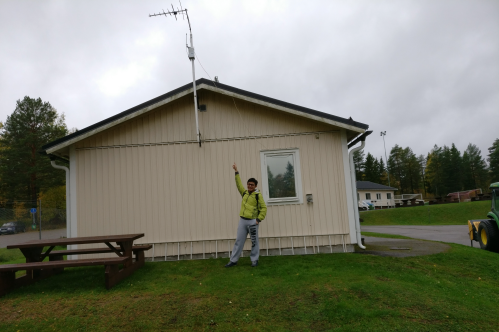 Bin Wang, one of the developer of Sundsvalls first LoRa network.