Remote Timber ‑ Robust and safe systems for remote‑controlled timber loaders
The work on timber terminals around Sweden will be streamlined by developing new technology for remote control of loaders. In the research project "Remote Timber", the goal is for the same operator to be able to take care of loading and unloading at several timber terminals.
The forest industry operates in a highly competitive market and needs to continuously streamline operations. Efficient logistics flows are central to reducing energy consumption, environmental pressure and reducing costs, thereby strengthening competitiveness. In some cases, the forests harvested are stored on timber terminals before being transported to the industries.
The aim of the project is to increase the efficiency of timber terminals through remote control. Remote control of machines at timber terminals can be justified from a cost, productivity and work environment perspective. If an individual operator is able to take care of unloading and loading at several timber terminals, this will lead to a significant increase in efficiency.
The project will develop a demonstrator with a remotely controlled timber loader at one or more of SCA's timber terminals. The timber loader shall implement and handle specified use cases and ensure a very high level of safety at the timber terminal. The solution developed should be robust with high reliability. A system model to calculate when remote control is economically viable and which infrastructure needs to be on site will be developed within the project.

Mid Sweden University in collaboration with SCA, Skogforsk, Volvo, Biometria and Telia.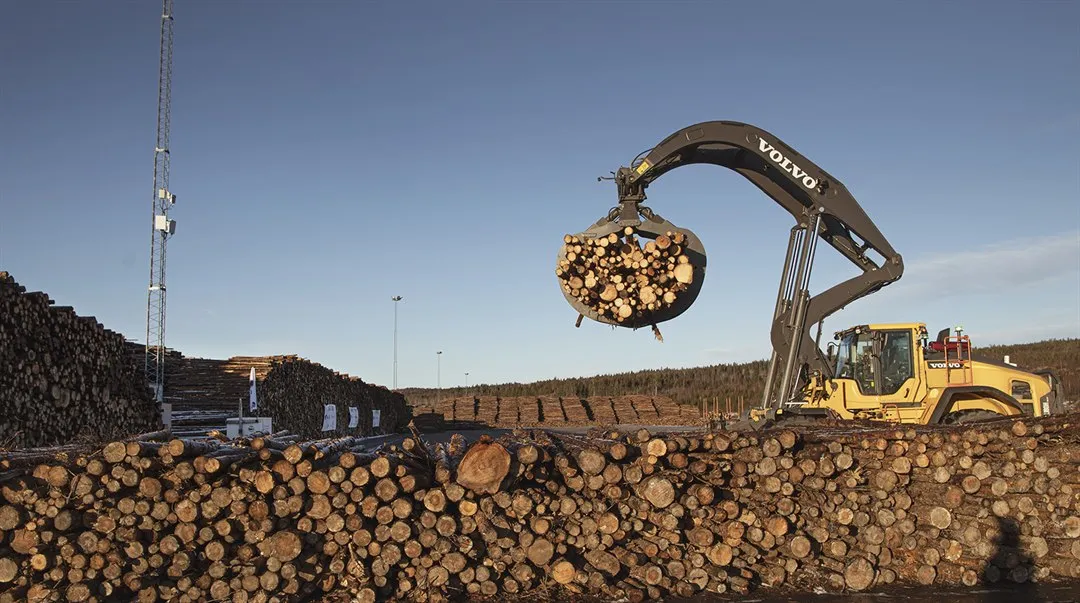 Demo of remote-controlled timber loader
On 18 November 2021, it was finally time to carry out a sharp test of the remote-controlled timber loader developed within the project. Here you can see the results of the test and listen when the project's partners present the work.
Facts
Project period
191101-220831
Research centers
Subjects
Research groups
Project leader
Project members